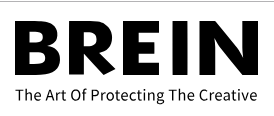 Acting on behalf of a wide range of copyright holders and entertainment companies, BREIN is the most prominent anti-piracy group in the Netherlands.
Over the years BREIN has shut down thousands of platforms, the majority of which aren't detailed outside its annual report. On occasion, however, BREIN highlights the processes that led to a specific shutdown and today it details the demise of pirate platform Discoverthisplace.
Strict Admissions Policy No Barrier To BREIN
According to BREIN, Discovethisplace provided links to tens of thousands of films, TV shows, music, eBooks, comics and magazines. The pirated content was stored on cyberlockers, with around 3,800 audiovisual files, 3,300 music files and 24,000 pieces of literary content uploaded by the administrator of the site and two major uploaders.
BREIN said that the site made efforts to stay under its radar by maintaining a strict admissions policy but that doesn't appear to have presented a barrier for long. The anti-piracy group said that it discovered that some users were paying five euros per month to gain swift access to the latest files, with cyberlockers paying the uploaders of the most popular files.
BREIN Goes To Court
In order to pressure Discoverthisplace to shut down, BREIN went to court in the Netherlands back in February. Documents filed with the District Court of the Hague are redacted but it appears that at some point, the anti-piracy group did manage to identify the three people on its radar.
BREIN told the Court that it had been researching Discoverthisplace in recent weeks and had established that the three individuals were not only site managers but also large-scale distributors of copyrighted content, otherwise made available on legal platforms such as Netflix and Spotify. BREIN said this illegal distribution breaches its clients' rights, including those of the Motion Picture Association and FPN (Filmproducenten Nederland).
In respect of the first respondent, BREIN told the Court that he or she is not only the creator of Discoverthisplace but also uploads films on a daily basis, amounting to thousands of titles in recent months. These include movies such as Wonder Woman 1984 and Trolls, made available on the site in breach of BREIN's clients' rights.
Respondent two was described as a person who had uploaded thousands of music albums and magazines in recent months and respondent three was said to be uploading pirated eBooks on a daily basis.
None of the respondents has permission to distribute the content in question, BREIN explained, and by posting the links to the site, this constitutes an illegal communication to the public. As a result, BREIN said its clients were suffering financial damage and were likely to continue doing so, if the Court did not restrain the three individuals from similar future conduct.
BREIN Sought Remedy Without Involving the Respondents
BREIN told the Court that it had not summoned the respondents so any defense to its allegations were unknown. However, given that commercial-scale infringement was underway on Discoverthisplace, the awarding of an ex parte injunction would have a much greater effect on compliance than correspondence from BREIN.
In addition, it would prevent the trio from continuing their activities through another website where it would be more difficult for BREIN to track them down.
The Court was convinced that urgent action was required without the respondents being present. The judge handed down an order requiring the respondents to cease-and-desist on pain of a 2,400 euros penalty for every day (or part thereof) that they are in breach of the court's orders, up to a maximum of 50,000 euros. This had the desired effect.
"After service by the bailiff, the site was immediately taken offline. Those involved have pledged to cease the infringement and have reached a settlement of 20,000 euros," BREIN reports.