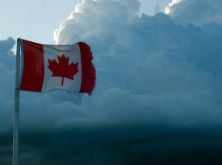 Last week the Canadian Supreme Court ruled that ISPs are entitled to compensation for looking up the details of alleged copyright infringers.
This verdict, a result of a dispute between Rogers and movie company Voltage Pictures, can have far-reaching consequences as it makes so-called "copyright trolling" more expensive.
However, there is another nugget in the Supreme Court's unanimous opinion that may be helpful to people who are wrongfully accused. In his comments, Justice Russell Brown notes that the owner of an IP-address isn't automatically guilty.
"It must be borne in mind that being associated with an IP address that is the subject of a notice under s. 41.26(1)(a) is not conclusive of guilt," he writes.
While this comment doesn't change the outcome of this case, it certainly carries some weight. And Justice Brown is even more specific, explaining why the person connected to the IP-address isn't automatically guilty.
"As I have explained, the person to whom an IP address belonged at the time of an alleged infringement may not be the same person who has shared copyrighted content online.
"It is also possible that an error on the part of a copyright owner would result in the incorrect identification of an IP address as having been the source of online copyright infringement," Justice Brown notes.
From the Court's ruling
The comments were highlighted by Law Professor Michael Geist earlier this week, who notes that this is good news for accused file-sharers. The Supreme Court comments clearly suggest that an IP-address alone may not be good enough to build a case.
In other words, future defendants have a powerful reference to highlight in their defense.
"While some may feel that they have little alternative but to settle, the Supreme Court's language sends a reminder that IP address alone may be insufficient evidence to support a claim of copyright infringement," Geist says.
"Those that fight back against overly aggressive notices may find the claims dropped. Alternatively, contesting a claim would require copyright owners to tender more evidence than just an allegation supported by an identifiable IP address."
For an on-the-ground analysis, TorrentFreak reached out to James Plotkin of law firm CazaSaikaley, who represented two defendants in file-sharing cases recently.
He also sees Justice Brown's statement as favorable to defendants who have not shared any infringing works themselves.
"When one reads the first two sentences of paragraph 41 together, it appears Brown J. is intimating, though not outright saying, that only the person who shares the work might be liable for infringement," Plotkin tells us.
While it's good news for defendants, the attorney also notes that the Court's comment is made "obiter dictum." This means that it's part of the non-precedential part of the opinion, which is open to debate.
"That said, it still holds persuasive value, especially since it was stated on behalf of eight members of the Supreme Court," Plotkin adds.
For now, file-sharing cases in Canada will continue, but perhaps the Court's comments will inspire defendants and their attorneys to push back a bit more, when appropriate.