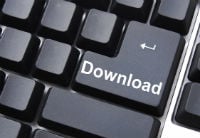 In years gone by, people trying to draw attention to a cause would do so in the streets, asking people to sign a paper petition in the hope that change could be brought about. These days, the Internet has more straightforward solutions.
People who spend a lot of time online have no doubt been asked to visit Change.org, a US-based petition site with more than 100 million users. This past December, for example, an unprecedented 4.6 million people signed a Change.org petition to make Hillary Clinton president.
The majority of petitions are focused on more niche campaigns, many with a local interest. However, for the past few years, the platform has been used for something else entirely – piracy.
Way back in 2012, UFC-owner Zuffa complained to Google that someone had posted links to its PPV event, UFC 153, on Change.org. For the next several years, the complaints continued to come in, from giants including Columbia Pictures (The Interview), Lionsgate (The Expendables), publisher Simon & Schuster, and dozens of others.
For the most part, complaints have been fairly well spread out. However, during recent months the frequency has increased to a few complaints a week. It's rare for Google to remove search links since it appears that Change.org acts quickly to remove content.
However, a scan through the site itself reveals hundreds of 'petitions' containing numerous 'pirate' terms.
One such 'petition' features Straight Outta Compton along with links to an external site where the movie can be viewed. The petition has a target of 500 signatures and for no clear reason it achieved 230 before running its course.
Also provoking vigorous head-scratches are the reasons voters give for participating in Change.org petitions featuring pirate movies.
Links are accessible to anyone, but people actually sign in and comment with gems like "I wanna watch straight outta compton" and "I'm signing because i'm very anxious to watch this movie and I love rap music."
Another, which is perhaps more insightful, suggests an educational benefit. "People should know of what it was like living back in the streets," the voter wrote.
Sadly and perhaps predictably, some of the 'movie' links posted to Change.org lead to external sites with questionable motives. We're not keen to expose readers to them, so we'll omit the links from here to save any unwanted trouble.
However, it seems likely from the comments left by some Change.org members that their decision to vote for a free movie download turned into a rather unpleasant experience. This user expected "[BluRay-1080p] 'Warcraft' On-line Movie [2016] F.ull F.r.e.e" but got something else.
But despite the misuse of Change.org for these 'pirate' links and probable malware, some people actually sign these 'petitions' for reasons that are perhaps worthy of a real call for change.
A pair of users from Australia and New Zealand, who signed a petition for "The Hunger Games: Mockingjay – Part 2", give their reasons for supporting the cause as follows.