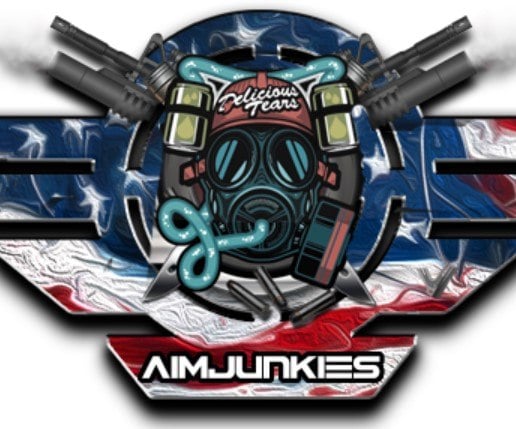 In 2021, Bungie filed a complaint at a federal court in Seattle, accusing AimJunkies.com of copyright and trademark infringement, among other things.
The same accusations were also made against Phoenix Digital Group, the alleged creators of the Destiny 2 cheating software at the center of the complaint.
AimJunkies denied the claims and argued that cheating isn't against the law. In addition, it refuted the copyright infringement allegations; these lacked substance and were ungrounded because some of the referenced copyrights were registered well after the cheats were first made available.
Court Dismissed Bungie's Copyright Claims
In May 2022, U.S. District Court Judge Thomas Zilly largely sided with AimJunkies. The original complaint lacked sufficient evidence to support a plausible claim that the 'Destiny 2 Hacks' infringed any copyrights, the Judge concluded.
While this was a setback for Bungie, the court gave the company an opportunity to file a new complaint to address these shortcomings, which it did soon after.
In its amended complaint, the game developer added more copyright infringement details and shared more information on the roles of several key people that are also allegedly involved. They include James May, who Bungie describes as a third-party cheat developer.
Cheaters Countersue Bungie
In response, the AimJunkies defendants went on the offensive. They didn't deny that the AimJunkies site offered 'Destiny 2' cheats in the past but rejected allegations that copyright law had been violated.
Instead, James May and the three managing members of Phoenix Digital turned the tables. Their countersuit against Bungie contains several hacking allegations and claims that the game company violated the DMCA by circumventing the cheat's technological protection measures.
These initial counterclaims were dismissed after Bungie pointed out several flaws to the court. However, AimJunkies was allowed to amend its allegations to add missing details. This attempt was more successful.
'Hacking' and Theft Claims Can Proceed
Late last week, United States District Judge Thomas S. Zilly ruled that the hacking, theft, and contract breach allegations survive Bungie's motion to dismiss so can proceed.
"May and Phoenix Digital have cured deficiencies the Court previously identified in its earlier Order […] and many of the arguments Bungie raises in its motion to dismiss would be more appropriately presented in a motion for summary judgment or at trial," Judge Zilly writes.
The hacking and theft claims only apply to James May, who's described as a third-party cheat developer. These allegations are grounded in a spreadsheet obtained during discovery and suggest that Bungie breached his computer without permission.
Bungie's own privacy policy didn't allow the company to access files on Mr. May's personal computer surreptitiously, let alone download any of its contents. However, May believes this is what happened.
"On several occasions between October 2, 2019 and May 25, 2021 Bungie, Inc […] obtained information from personal files contained on Mr. Mays' personal computer. Bungie did so by exceeding the authorization provided to it by the Bungie Privacy Policy.
"In particular, the reference in Exhibit D to the file path "g:\work files\", directs to Mr. May's external drive which contains proprietary technology and trade secrets known only to Mr. May. Mr. May holds copyrights in these materials…," the counterclaim added.
By accessing the drive, the game company allegedly violated the Computer Fraud and Abuse Act, which can be seen as hacking. In addition to accessing the files, May also accuses Bungie of downloading them, which is seen as theft.
The alleged hacking and theft caused damage to May, as he spent dozens of hours reviewing potentially compromised files. May also had to purchase a new computer.
Points for AimJunkies
There is also positive news for AimJunkies' parent company Phoenix Digital. Judge Zilly concludes that its contract breach claim can continue. AimJunkies argued that Bungie violated its terms of service by decompiling and reverse-engineering its cheat software.
Since these activities are expressly prohibited by AimJunkies' terms of service, the cheat developers argue that amounts to a breach of contract.
AimJunkies previously filed hacking-related claims against Bungie, but since the company didn't file an amended hacking-related counterclaim, that is no longer an issue.
DMCA Circumvention Counterclaims
Not all counterclaims survived Bungie's motion to dismiss. Alleged violations of the DMCA due to circumvention of technological protection measures can't continue.
According to Judge Zilly, there is no evidence that AimJunkies' software had any technical copyright protection measures. As such, there is nothing to circumvent.
That said, the circumvention claims of third-party developer James May can continue. He accused Bungie of bypassing password and firewall technology to access his personal files, which means that there was something to circumvent.
Everything considered, plotting the future course of the case is difficult. A myriad of claims filed by both sides have rendered the case unpredictable, and with the parties apparently determined to keep fighting, further unexpected twists can't be ruled out.
—
The amended counterclaims and Bungie's motion to dismiss can be found here (pdf) and here (pdf). Judge Zilly's order granting/dismissing various claims is available here (pdf)