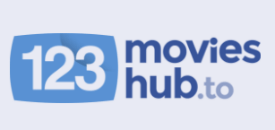 With millions of visitors per day, 123movies(hub), also known as Gomovies, is one of the largest pirate streaming sites on the web.
Today, however, many visitors were welcomed by a dangerous-looking red banner instead of the usual homepage.
"The site ahead contains harmful programs," Chrome warns its users. "Attackers on 123movieshub.to might attempt to trick you into installing programs that harm your browsing experience."
It is not clear what the problem is in this particular case, but these type of notifications are often triggered by malicious or deceptive third-party advertising that has appeared on a site.
Warning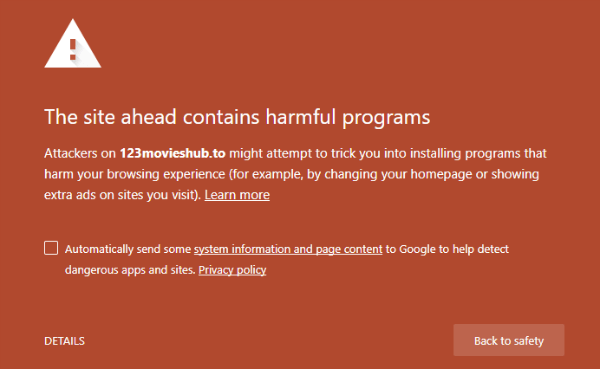 These warning messages are triggered by Google's Safebrowsing algorithm which flags websites that pose a potential danger to visitors. Chrome, Firefox, and others use this service to prevent users from running into unwanted software.
In addition to the browser block, Google generally informs the site's owners that their domain will be demoted in search results until the issue is resolved.
Google previously informed us that these kinds of warnings automatically disappear when the flagged sites no longer violate Google's policy. This can take one or two days, but also longer.
This isn't the first time that Google has flagged such a large website. Many pirate sites, including The Pirate Bay, have been affected by this issue in the past.
Chrome and Firefox users should be familiar with these intermittent warning notices be now. If users believe that an affected site is harmless they can always take steps (Chrome, FF) to bypass the blocks, but that's completely at their own risk.