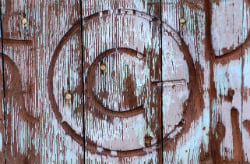 Last week there was a story on TorrentFreak about a copyright monopolist who had gone absolutely insane and sent so-called "takedown notices" to everybody and their brother, from EFF to TOR – basically anybody with a download page.
It's a complete mystery why this isn't a criminal behavior. The fact that it isn't is why it continues and harms innovation, creativity, free speech, and the Internet.
The Swedish Pirate Party had a very clear policy on crimes like this: if you lied about holding an exclusive right to something, the same penalty that would have applied to an infringer of that exclusive right would instead apply to you. This is only fair, after all: you are infringing on the distribution of a creative work by dishonest means.
For repeat offenders, or organizations that committed this crime on a commercial basis or commercial gain, like that idiot record label in the TorrentFreak story – they would be declared criminal organizations and have all their assets seized. The individuals doing so for commercial gain would go to jail for a couple of years.
The thing is, this should not even be contentious. This is how we deal with this kind of criminal act in every – every – other aspect of society. If you lie as part of commercial operations and hurt somebody else's rights or business, you are a criminal. If you do so repeatedly or for commercial gain, direct or indirect, you're having your ill-gotten gains seized. This isn't rocket science. This is standard bloody operating procedure.
The copyright industry goes ballistic at this proposal, of course, and try to portray themselves as rightsless victims – when the reality is that they have been victimizing everybody else after making the entire planet rightsless before their intellectual deforestation.
The irony is that at the same time as the copyright industry opposes such penalties vehemently, arguing that they can make "innocent mistakes" in sending out nastygrams, threats, and lawsuits to single mothers, they are also arguing that the situation with distribution monopolies is always crystal clear and unmistakable to everybody else who deserve nothing but the worst. They can't have it both ways here.
It's a matter of incentives, at the end of the day. If there's no risk at all in lying and causing pain to other people, along with a very small reward, then sociopaths – like those in the copyright industry – will do so at an industrial scale, accompanied by the most Stalinesque of laughters. This is also the behavior we observe now. There must to be a risk associated with willfully lying and causing injury or damage. Today, there isn't.
And because there isn't, Google alone receives on the order of thirty million nastygrams per month. Most or all of them automated at the sender's end. There's no cost or risk in sending them, after all, and that has to change.
The U.S. DMCA – what a horrible mistake that was – does state that somebody sending a takedown notice does so under penalty of perjury. However, that only applies to the claim of representing the person believing to hold the copyright monopoly to the work; not to the claim of actually holding the exclusive right you claim to hold. A bare legislative minimum would be to extend the penalty of perjury to include the actual – not believed, but actual – holding of the copyright monopoly somebody claims to hold.
The very least you can ask is that committing a crime such as fraudulent exclusive rights carries a risk with it. It's not rocket science.

About The Author
Rick Falkvinge is a regular columnist on TorrentFreak, sharing his thoughts every other week. He is the founder of the Swedish and first Pirate Party, a whisky aficionado, and a low-altitude motorcycle pilot. His blog at falkvinge.net focuses on information policy.