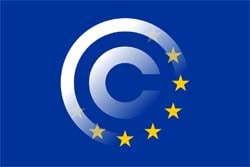 A year ago "Article 13" was only known to a select audience with a particular interest in copyright issues.
Today, EU's copyright reform proposals and the potential 'Internet filters' have gone mainstream.
Last September the European Parliament backed the controversial Article 13 plans. This set in motion a round of trilogue negotiations during which the final text would be drawn up.
Initially, the last negotiation round was scheduled for last December, but that was later postponed to today. However, there are no negotiations today either.
Last Friday, EU members voted on the negotiating mandate for the Council. With 11 countries voting against a compromise position on Article 13 and Article 11, they failed to reach an agreement.
As a result, today's round of final negotiations was canceled. This doesn't mean that the controversial proposals will be shelved, but it creates another delay. And as time passes, opposition only seems to grow.
Early on, most protests came from the public at large and activist groups who believe that Article 13 will lead to broad upload filters, possibly censoring fair use content.
However, as lawmakers tried to seek compromises, various rightsholders were no longer happy and retracted their support as well. This includes movie and TV-companies, as well as music groups, which initially backed the proposal.
Copyright holders are still in favor of the original Article 13 text, but they believe that the latest proposals are watered down to a degree where they might be worse off than before.
The original Article 13 opponents, meanwhile, argue that it's best to remove the article from the broader copyright reform proposals entirely and to do the same with Article 11, also known as the 'link tax.'
Julia Reda, Member of the European Parliament for the Pirate Party, hopes for the latter.
The outcome of today's Council vote also shows that public awareness of the copyright reform is having an effect, Reda writes.
"Keeping up the pressure in the coming weeks will be more important than ever to make sure that the most dangerous elements of the new copyright proposal will be rejected," she adds.
While Article 13 is not off the table, it appears that the compromise strategy of EU lawmakers isn't helping. And after today's postponed vote, there will likely be more protests and lobbying efforts from both sides.