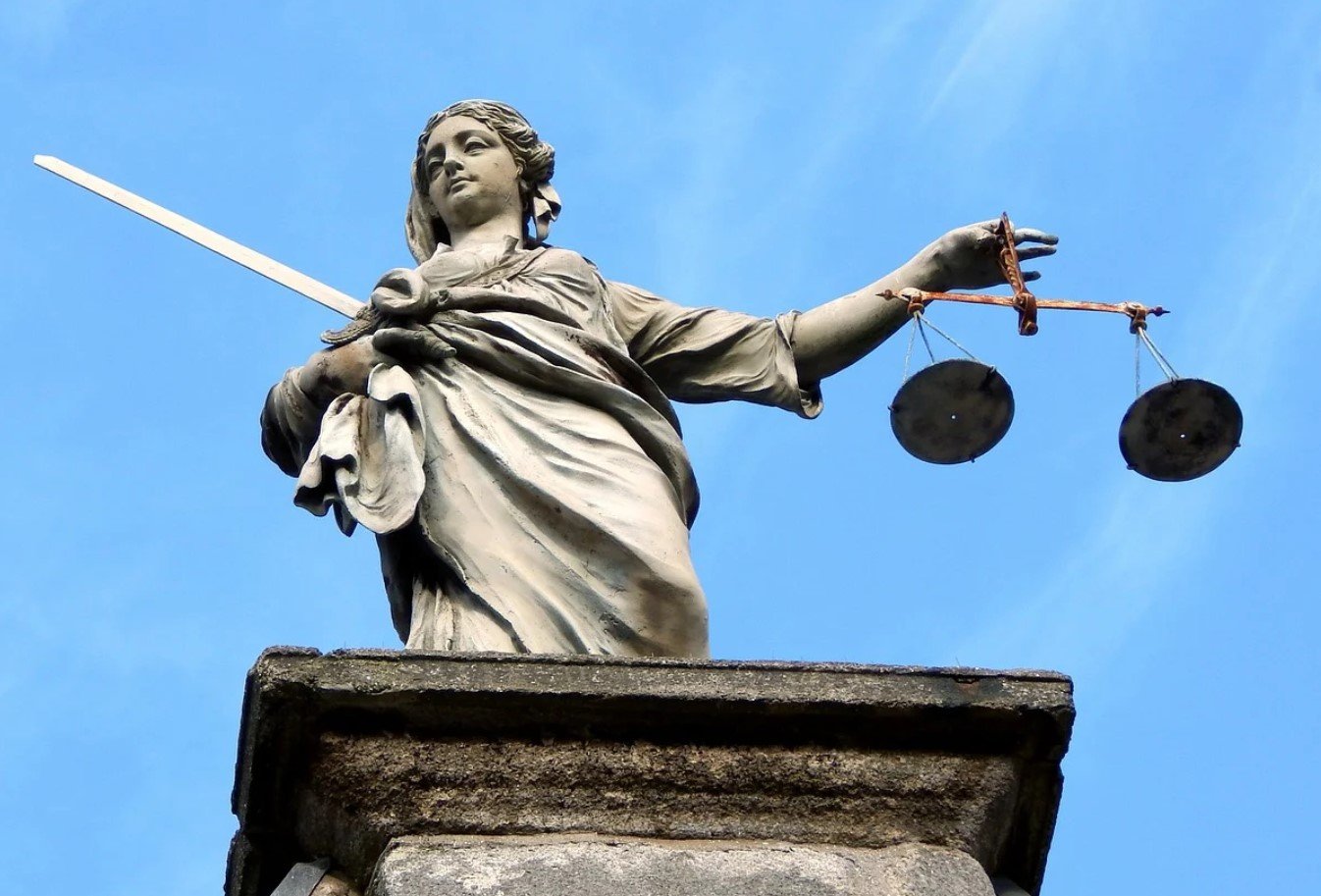 Adult entertainment outfit Malibu Media has often been characterized as a copyright-trolling operation.
The Los Angeles company, known for its popular "X-Art" brand, has gone after thousands of alleged file-sharers in U.S. courts, collecting millions of dollars in settlements on the way.
Tables Turned
Not too long ago Malibu was one of the most active anti-piracy litigants in the U.S., but in recent years this activity ground to a halt. In the one case that continued, the hunter became the hunted.
A "John Doe" defendant turned the tables and filed a long list of counterclaims against Malibu Media, accusing the company of abuse of process and misuse of copyright, among other things.
"Plaintiff monetizes its alleged copyrights through coercive and needless litigation and by extracting settlements from that litigation disproportionate to the minimal value of Plaintiff's works," the defense wrote.
In addition, the accused pirate asked the court to dismiss Malibu Media's claims, arguing that the company can't be involved in a lawsuit due to a suspension of its corporate status. California's Franchise Tax Board suspended Malibu Media in 2021 over tax deficiencies.
Company Suspension Deadline
Responding to this situation, Senior United States District Judge David Ezra set a deadline for the adult entertainment outfit. Malibu needed to fix the suspension problem or face its case being dismissed.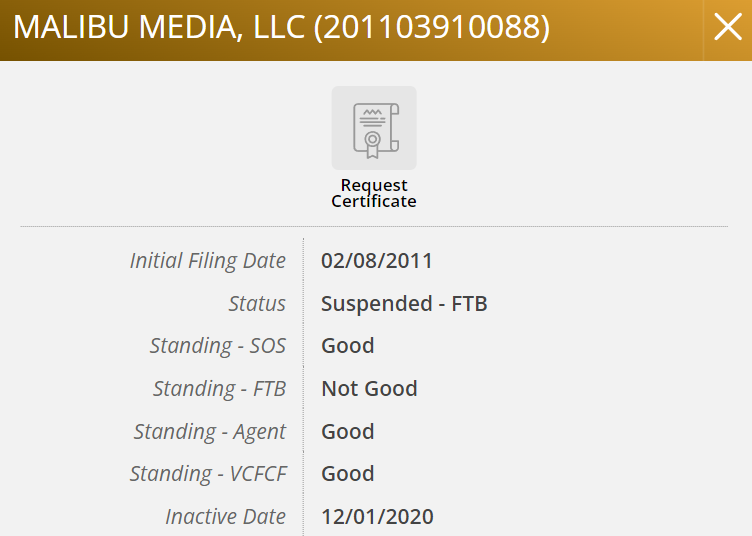 That deadline passed last Friday, so without any response from Malibu, Judge Ezra was left with no other option than to dismiss the matter.
"The deadline has now passed, and a search of the California Secretary of State's website shows that Malibu Media's corporate status remains suspended," Judge Ezra's order reads.
"Accordingly, the case is dismissed without prejudice to Malibu Media seeking reconsideration at some future time when its capacity to defend itself in federal court has been restored."
Future Uncertain
The second sentence offers some hope to the troubled adult entertainment outfit. If the corporate suspension is eventually resolved, it can choose to refile the piracy lawsuit and start over.
Based on recent history, it is doubtful that Malibu Media aims to pick up its old habit. Malibu's most recent John Doe piracy lawsuit dates back to 2019, and since then the company has faced setbacks, including a $108,271 ruling in favor of an accused pirate.
Malibu Media's judicial problems add to a list of issues currently facing its owner. For example, several other companies associated with Malibu's CEO are also suspended. As such, this order could very well mark the end of an era.
—
A copy of Senior United States District Judge David Ezra's order to dismiss the case without prejudice is available here (pdf)