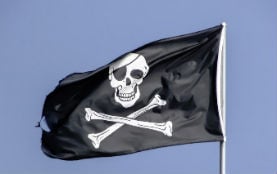 The coronavirus pandemic has led to unprecedented changes in how people live their lives.
These changes are visible in all parts of society as well as all corners of the Internet. This includes pirate sites.
One of the earliest effects we reported was the increased interest in the movie Contagion, a decade-old classic which depicts a worldwide virus outbreak. Mid-March, the first signs revealed an increased interest in pirate sites and services in severely affected regions.
Earlier this month, we completed this picture with a detailed dataset of BitTorrent traffic. This showed that torrent traffic spiked in many countries when lockdown measures were put in place.
Today, UK piracy tracking company MUSO adds to these findings. The company continuously monitors the number of visits to pirate sites across various categories. According to their data, visits to film piracy sites increased significantly from the end of February to the and of March.
The table below shows an overview of the increase in visits to film piracy sites from the last seven days of February to the last seven days of March. This shows that the increase in traffic is clearly visible around the world.
Italy and Spain, two of the most widely affected countries, are both in the top three. However, an uptick in visits is also observed in other regions where lockdown measures were introduced.
MUSO shared some additional data with TorrentFreak which shows that traffic to software piracy sites also rose. The effect is less pronounced than with film piracy, but it's still a sizable 41% and 32% for Italy and Spain respectively.
The piracy tracking company doesn't separately report data on TV piracy, but it found that the increase is less pronounced there. This is in part due to the effect that this includes visits to live sports streaming sites. These numbers have tanked because there are virtually no live events.
"MUSO measured a drop of -49.10% in global visits to live sport piracy domains," MUSO CEO Andy Chatterley tells TorrentFreak.
"When looking at daily trends from February to March you can see a clear drop in visits over the weekend spikes as live sports has ceased across the world. When tracking individual piracy domains that distribute recorded content we see an upward trend in visits, we expect this to continue into April."
Overall, the data reported by MUSO are in line with earlier observations. The effects on various piracy channels very much mimic the increase in other consumption methods, such as legal streaming.
"Piracy or unlicensed consumption trends are closely linked to paid-for or licensed content. So, just as Netflix has seen large subscriber gains, we have seen a significant spike in visits to film piracy sites," Chatterley says.
MUSO will continue to look at how these trends develop over time. It will be particularly interesting to see if there are any lasting changes in piracy behavior, or if everything will eventually return to normal.