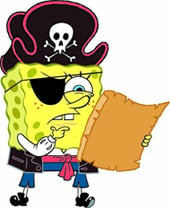 One of the oldest methods of trying to get people to stop downloading and sharing pirated material is by hitting them with 'fines'.
The RIAA began the practice in September 2003, tracking people sharing music on early peer-to-peer networks, finding out their identities via ISPs, and sending them cease-and-desist orders with a request to pay hundreds to thousands of dollars.
Many thousands of people were fined and the campaign raised awareness, but it did nothing to stop millions of file-sharers who continue to this day.
That's something that Village Roadshow co-chief Graham Burke now wants to do something about. He says his company will effectively mimic the RIAA's campaign of 14 years ago and begin suing Internet pirates Down Under. He told AFR that his company is already setting things up, ready to begin suing later in the year.
Few details have been made available at this stage but it's almost certain that Village Roadshow's targets will be BitTorrent users. It's possible that users of other peer-to-peer networks could be affected but due to their inefficiency and relative obscurity, it's very unlikely.
That leaves users of The Pirate Bay and any other torrent site vulnerable to the company, which will jump into torrent swarms masquerading as regular users, track IP addresses, and trace them back to Internet service providers. What happens next will depend on the responses of those ISPs.
If the ISPs refuse to cooperate, they will have to be taken to court to force them to hand over the personal details of their subscribers to Village Roadshow. It's extremely unlikely they'll hand them over voluntarily, so it could be some time before any ISP customer hears anything from the film distributor.
The bottom line is that Village Roadshow will want money to go away and Burke is already being open over the kind of sums his company will ask for.
"We will be looking for damages commensurate with what they've done. We'll be saying 'You've downloaded our Mad Max: Fury Road, our Red Dog, and we want $40 for the four movies plus $200 in costs'," he says.
While no one will relish any kind of 'bill' dropping through a mail box, in the scheme of things a AUS$240 settlement demand isn't huge, especially when compared to the sums demanded by companies such as Voltage Pictures, who tried and failed to start piracy litigation in Australia two years ago.
However, there's even better news for some, who have already been given a heads-up that they won't have to pay anything.
"We will identify people who are stealing our product, we will ask them do they have ill health or dire circumstances, and if they do and undertake to stop, we'll drop the case," Burke says.
While being upfront about such a policy has its pros and cons, Burke is also reducing his range of targets, particularly if likes to be seen as a man of his word, whenever those words were delivered. In March 2016, when he restated his intention to begin suing pirates, he also excluded some other groups from legal action.
"We don't want to sue 16-year-olds or mums and dads," Burke said. "It takes 18 months to go through the courts and all that does is make lawyers rich and clog the court system. It's not effective."
It will remain to be seen what criteria Village Roadshow ultimately employs but it's likely the company will be asked to explain its intentions to the court, when it embarks on the process to discover alleged pirates' identities. When it's decided who is eligible, Burke says the gloves will come off, with pirates being "pursued vigorously" and "sued for damages."
While Village Roadshow's list of films is considerable, any with a specifically Australian slant seem the most likely to feature in any legal action. Burke tends to push the narrative that he's looking after local industry so something like Mad Max: Fury Road would be perfect. It would also provide easy pickings for any anti-piracy company seeking to harvest Aussie IP addresses since it's still very popular.
Finally, it's worth noting that Australians who use pirate streaming services will be completely immune to the company's planned lawsuit campaign. However, Burke appears to be tackling that threat using a couple of popular tactics currently being deployed elsewhere by the movie industry.
"Google are not doing enough and could do a lot more," he told The Australian (subscription)
Burke said that he was "shocked" at how easy it was to find streaming content using Google's search so decided to carry out some research of his own at home. He said he found Christopher Nolan's Dunkirk with no difficulty but that came with a sting in the tail.
According to the movie boss, his computer was immediately infected with malware and began asking for his credit card details. He doesn't say whether he put them in.
As clearly the world's most unlucky would-be movie pirate, Burke deserves much sympathy. It's also completely coincidental that Hollywood is now pushing a "danger" narrative to keep people away from pirate sites.