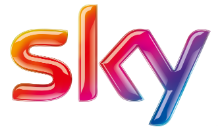 Without doubt, streaming is the hot topic in piracy right now, with thousands of illicit channels, TV shows and movies just a few clicks away.
As widely reported, the legal Kodi software augmented with illicit third-party addons is the preferred way to watch for millions of users. However, if people don't mind sitting at a desktop machine, there's also a thriving underbelly of indexing sites and similar platforms offering unauthorized access to infringing content.
According to information released by the Federation Against Copyright Theft, an individual in the UK has just felt the wrath of the High Court for providing content to one such platform.
"On Monday 23 October 2017 a judgment was obtained in the High Court against a Sky customer who had been streaming Sky Sports content illegally online," FACT reports.
"Mr Yusuf Mohammed, of Bristol, has been ordered to pay legal costs of over £16,000, and to disclose details about the money he made and people he colluded with."
With FACT releasing no more information, TorrentFreak contacted the anti-piracy group for more details on the case.
"Mohammed shared the Sky Sports stream via a piracy blog," FACT Director of Communications Alice Skeats told TF.
Although FACT didn't directly answer our question on the topic, their statement that Mohammed was a Sky customer seems to suggest that he might've re-streamed content he previously paid for. When we can clarify this point, we will.
FACT didn't name the 'piracy blog' either, nor did it respond to questions about how many people may have viewed Mohammed's illegal streams. However, FACT did confirm that he streamed Sky Sports channels so potentially a wide range of sports was made available.
The other interesting factor is the claim that Mohammed made money from his streams. Again, FACT didn't reveal how that revenue was generated (understandable since the case is ongoing) but it seems likely that advertising played a part, as it often does on pirate platforms.
Whether Mohammed will comply with the High Court's orders to reveal who he colluded with is something for the future but even if he does, Sky isn't finished with him yet. According to FACT, Mohammed's already sizeable costs bill will be augmented with a claim for damages from the satellite broadcaster.
While providing and profiting from illegal streams could easily be considered criminal in the UK, FACT confirmed that the case against Mohammed was brought by Sky and supported by FACT in a civil proceeding alone. That was also the case last week when an individual who shared the Joshua vs Klitschko fight on Facebook apologized to Sky and agreed to pay Sky legal costs.
That's an option Middlesborough businessman Brian Thompson didn't enjoy when he was arrested for selling infringing 'Kodi boxes' two years ago. He was handed an 18 month suspended prison sentence last Friday, after being prosecuted by his local council.
Thompson won't have to pay compensation but he still gets a criminal record, which can be a major hindrance when trying to get a job or even something as simple as cost-effective insurance cover. Whether these details will have any effect on other commercial pirates in the UK will remain to be seen but it's certainly possible that some will begin to think twice.