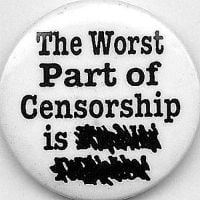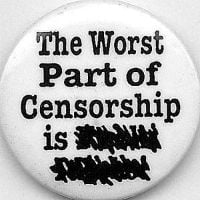 When Immunicity launched last year TorrentFreak spoke with the owner, who told us he created the service as a protest against increasing censorship efforts in the UK.
"We are angered by the censorship that is happening in the UK and in other countries across the globe, so we got our thinking caps on and decided to do something about it," Immunicity's operator said.
The site's core motivation came from the famous John Gilmore quote that was prominently placed on the site's homepage. "The Net interprets censorship as damage and routes around it." And that was exactly what the service offered.
Those who set up their browser to work with Immunicity would gain access to blocked sites, by running their traffic through its proxy server. In just a few clicks the service was able to unblock any censored site, hassle free.
For more than a year Immunicity helped tens of thousands of people to unblock censored websites, but that was brought to an end last week. Tipped off by copyright holders, City of London Police labeled Immunicity a criminal operation and arrested its 20-year old owner.
The idea behind the police action was to send a deterrent message and make it harder for the public to access blocked sites. However, it appears to have resulted in just the opposite.
Just days after the original Immunicity site was taken offline at least two clones have appeared. Both Immunicity.co.uk and Immun.es offer the same unblocking functionality, completely free of charge.
The two new services are a direct result of the Immunicity takedown, once again showing that censorship enforcement may lead to counterproductive results. TorrentFreak spoke with the operator of Immum.es who, considering recent events, has taken the necessary precautions to stay out of police sight.
"When purchasing the domain and server I made steps to protect myself from potential adversaries," the operator says.
Immun.es uses a hosting service that allows proxies and has unmetered bandwidth, which should guarantee smooth sailing in the short run. The operator informs us that the backend is coded in node.js, which he may release as open source later.
The end result is that the actions of City of London Police have made matters worse, from their own perspective. Instead of one Immunicity, there are now two, and possible many more to come in the future.