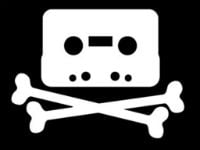 Over the past several years Belgian music rights group SABAM has pressured Internet providers to take responsibility for online piracy.
An effort to force ISPs to monitor and filter copyrighted material found itself stranded in the European Court, but the group didn't give up.
In one of its latest attempts SABAM sued the Belgian ISPs Belgacom, Telenet and Voo, claiming a 3.4 percent cut of all Internet subscriber fees as compensation for the rampant piracy they enable through their networks.
SABAM argued that authors should be paid for all "public broadcasts" of musical compositions. Pirated downloads and streams on the Internet are such public broadcasts according to the group, and therefore require proper compensation.
This proposed "pirate tax" would not make it legal for consumers to download from unauthorized sources.
In their defense the ISPs countered that they are not liable for pirating consumers, as they are mere conduits. ISPs simply forward information without knowing what travels through their networks.
This week the Brussels Court ruled in favor of the Internet provider. According to the court ISPs should be characterized as mere conduits instead of communication tools for public broadcasts.
As a result, the music right group is not allowed to demand royalties from ISPs, which means that the controversal "pirate tax" is off the table for now.
SABAM is disappointed with the verdict which, according to CEO Christophe Depreter, opposes the general view of the European Court of Justice.
"The European Court of Justice has frequently stressed that the economic benefit that someone has from relaying works, is often crucial for the decision if this is an act of communication to the public that falls within the exclusive right of the author," Depreter says.
The music rights group is still considering what steps to take in response. Next week SABAM will announce whether or not it will appeal the verdict.