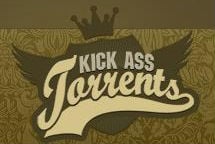 Last week saw the launch of Torrents-Time, software for Windows and Mac that allows people to view torrents embedded in a webpage and without need for an external torrent client.
Initially the technology was employed by Popcorntime-Online.io, a browser-based edition of Popcorn Time that for the first time used peer-to-peer transfers rather than resource hungry HTTP.
Then, just a couple of days later, The Pirate Bay became the first general torrent index to utilize the Torrents-Time software, meaning that users are now able to watch videos embedded in The Pirate Bay. Torrents-Time is appealing to torrent site operators because it enables them to generate extra revenue through an embedded VPN advertisement.
Today we can report that KickassTorrents has implemented the same feature, making it not only the world's largest torrent site, but also the largest streaming portal too. However, while the process is pretty straightforward on Pirate Bay (users simply have to press a button marked 'stream it'), things are a bit more confusing on KAT.
First of all, members of KAT who are actively logged into the site cannot see the feature. It's only visible to non-members, something that usually only takes place with ads. And indeed, the KAT team confirmed to TorrentFreak that they are categorizing this as an advert.
Also, two sets of 'streaming' buttons exist on KAT. One relates to the Torrents-Time feature, the other does not.
The obvious 'Stream Torrent' button (next to the 'Download Torrent' button) is not the Torrents-Time feature and actually links to another service we have no official information on. It's a big download in comparison and is almost certainly ad-related as well. For those interested in reading more, discussion here.
The Torrents-Time feature is actually the big black 'play' button situated under the 'Main' tab for each torrent. It functions in the same way as The Pirate Bay's implementation, via a popup window carrying the same video controls.
"Kickass Torrents (Kat.cr), the biggest torrent site on Earth have embedded Torrents Time as of NOW," the Torrents-Time (TT) team told TF in a statement.
"We launched last week and in a few days changed forever the way people use the treasures found through torrents sites, directly from their browser. It means that from today on, any user who is able to use Facebook can enjoy almost any movie or TV show that was created in this world."
However, while the TT are optimistic, they also caution that problems lie on the horizon for this disruptive technology.
"Torrents Time is revolutionizing the world of torrents, here and now. Because it's a revolution, you can expect a bloodshed, like the fate of all revolutions. We already managed to get a cease and desist letter from BREIN," the team explain.
TF reported on the BREIN complaint earlier today.
"Because it's the people's revolution, a network of hundreds of millions of people who wish to consume Free Content, the people will prevail and the illegal harassment by the film and TV producers industry who claim that P2P ruins their business model will be defeated, by the people," TT continue.
"It's a false claim driven only by their sheer greed. P2P does not come instead of going to the cinema, watching cable or satellite, paying for VOD, buying a disk or a piece of merchandise. With P2P we make the world smaller, a people's village where all the neighbors can watch together the staff they like.
"Torrents Time is not a pirate's tool. It's cool and it's legal. We are certain it will improve the world," they conclude.
Torrents-Time say that several other large torrent sites are also considering coming on board but some who asked not to be named have informed TF that for now they'll be sitting on the fence to see how things go. Not all are excited by the prospect of 'bloodshed', at least for now.
Update: 1337x.to informs TorrentFreak that they have added Torrents-Time as well.
"We always try to keep our users happy, streaming is another way to use torrents. At this moment we do show a VPN message that Torrents-Time has, however with or without revenue we would have implemented this since it is a great solution."