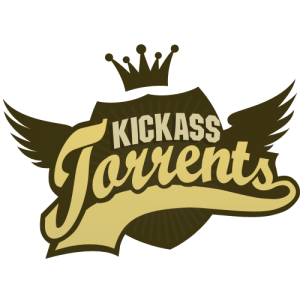 With an active community and millions of regular visitors, KickassTorrents (KAT) was much more than a site to leech the latest torrents from.
Many considered it to be their virtual home where they gathered with friends on a daily basis.
This ended abruptly last month. When the site's alleged operator was arrested following a criminal investigation of the U.S. Government, the official site went down with him.
While it's unlikely that the original site will return anytime soon, a group of KAT-crew members have been working hard to keep the community together.
Within a few days a new forum was launched at Katcr.co, supported by several high ranking moderators of the original site. In the weeks that followed thousands of members returned to the community, which now has plans to expand.
The site started a fundraising (see update below this post) campaign asking for money to repair and rebuild the "authentic KAT site code." The team is accepting donations through PayPal and a Gofundme campaign, hoping to collect several thousands dollars.
"This site we now inhabit is costing money: Money that a few individuals put up to ensure the survival of this Community. This is still not the Kat we all remember but on a daily basis it is getting closer," Johnno23 says.
Katcr.co fundraiser
The big question is whether this means that the torrent download and upload functionality will be returned to its former glory. For the time being, this appears to be one of the long-term goals.
To find out more TorrentFreak spoke with Mr.Gooner aka the President, a long time KAT-crew member and one of the top admins at the original site.
Mr. Gooner explains that many of the original site staffers have returned to the community, but that funds are needed to develop and maintain it during the months to come.
While the initial focus will be on the community element, torrents are expected to return as well in the future.
"At this stage, it very much depends on pending legal action and rulings in regards to the legality of torrents in the US. However the community can be reassured that in one way or another, KAT will return to its former glory," Mr. Gooner says.
That said, fully restoring the old site with the original database is not an option at this moment.
The site administrators and crew, all regular users at one point, were clearly separated from the people who technically and financially ran the site. This means that the people in charge of Katcr.to don't have access to the original code and data.
"It is our understanding that the databases have been secured in such a way that the information inside would become useless if an unauthorised attempt was made to access them," Mr. Gooner says.
So, if torrent sharing is added to the current community site, it has to be coded by new people. This will take time and money, obviously, and the current crew is not certain if that will happen anytime soon.
Fundraisers are always welcomed with a healthy dose of scepticism, which is no different this time around.
From the information we have gathered so far, it's safe to say that people shouldn't expect the original KAT functionality to be restored fully in the near future.
In that regard, Mr. Gooner and others still encourage people to continue uploading in the meantime, even when that's on other torrent sites.
"Run those seedboxes and torrent clients 24/7 where possible. Just because uploading stopped at KAT we are all still pirates and we will always encourage uploading," he says.
Update: The Gofundme campaign has been removed, we've asked the Katcr Team for more information and will add another update when we hear more.