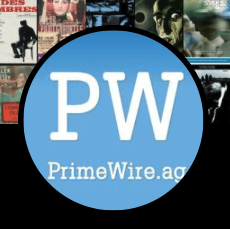 Last December, Paramount, Universal, Warner, Columbia, Disney and Netflix sued PrimeWire, one of the most recognizable pirate streaming sites of the last decade.
To stop PrimeWire from offering links to a massive library of movies and TV shows, the plaintiffs obtained a preliminary injunction that required PrimeWire to stop infringing their copyrights.
In the short term, PrimeWire appeared interested in continuing business as usual, but when its domains became the subject of enforcement action, its operators appeared to change course. After announcing a new domain (primewire.tf), the site's operators removed all links to pirated content and later doubled down with a promise to introduce upload filters.
PrimeWire's Traffic Plummets
PrimeWire has operated several domains over the years and has switched between them to avoid ISP blocking in various countries. Last December, for example, primewire.ag was receiving an estimated 20 million visits per month according to SimilarWeb estimates.
After its .ag domain was suspended, PrimeWire began operating from .li and .vc variants, and once in full 'go legal' mode, these domains redirected to the new .tf domain. That took place a little over a month ago, and as this image based on SimilarWeb data shows, traffic took a battering.
A combination of the .ag domain suspension, a switch to the newer .li domain, then a removal of pirated content, means that since December 2021, PrimeWire lost at least 13 million monthly visits.
PrimeWire's key audiences in the United States, Canada, United Kingdom, Germany and New Zealand were pretty much synchronized in leaving the platform after the content was removed, SimilarWeb estimates show.
While this decline in traffic would've been welcomed by the Hollywood studios and Netflix, PrimeWire's efforts to 'go legal' made no difference to the lawsuit. PrimeWire failed to formally respond to the complaint, resulting in an early win for the studios.
Copyright Liability
In an order handed down yesterday at a California court, District Judge Mark C. Scarsi deals with the plaintiffs' request for a default judgment against the operators of PrimeWire, focusing on the issues of liability and a permanent injunction. With PrimeWire choosing not to appear, it was a pretty one-sided affair.
The Judge found that PrimeWire has a very large US audience. A contract with Cloudflare and other references to US law (DMCA) indicates that the site's operators "purposefully directed" their activities at the United States.
Turning to the studios' claims for induced and contributory infringement, the Judge cited the case against isoHunt founder Gary Fung and found that the plaintiffs had properly alleged the distribution of a product, acts of infringment, the promotion of infringement, and causation.
Judge Scarsi found that third parties directly infringed the studios' rights by hosting and streaming copyrighted works. Through their operation of the PrimeWire website, the defendants encouraged users to supply infringing links, curated them, and provided them to the public.
PrimeWire demonstrated knowledge of these infringements by hiding their identities, encouraging users to deploy VPNs to hide theirs, and providing a means to connect users to illegal streaming performances.
But PrimeWire 'Went Legal'? – Not Enough, Judge Says
In an effort to prevent its .tf domain being suspended, in the past few weeks PrimeWire communicated directly with the studios' legal team, arguing that the domain hadn't been used to facilitate movie or TV show piracy. It didn't go well.
"As I have said before […] we need to know who you are and, if you are represented by counsel, who your lawyer is in connection with this case. We cannot have substantive discussions about the case with people who will not identify themselves," the studios' counsel told PrimeWire.
"[P]rimeWire's intentions are not sufficient to rebut the case for injunctive relief. PrimeWire has caused substantial and irreparable harm to Plaintiffs, and Plaintiffs have been forced to expend substantial resources in seeking to stop PrimeWire's mass infringement of their works in the U.S. and around the world," the response added.
Plaintiffs Win Default Judgment on Liability
In a subsequent filing to the court, the studios stated that PrimeWire's "out-of-court assertions, made in anonymous emails, merit little weight" and their "failure to appear in this litigation is also presumably a calculated attempt to avoid submitting themselves to the discovery process" are factors that weigh in favor of a default judgment. Judge Scarsi agreed.
A court does not have jurisdiction to grant an injunction if defendants voluntarily cease their infringing activities but it has to be absolutely clear that the alleged wrongful behavior won't reasonably be expected to recur. That threshold was not met.
"It is the burden of the party voluntarily ceasing its conduct to appear and make the strong showing it cannot reasonably be expected to restart its behavior. Defendants have not defended this lawsuit despite receiving notice and despite changing the PrimeWire website in response to the Court's orders," the Judge's order reads.
The PrimeWire defendants are "free to enter an appearance and move to set aside the default judgment" but that seems unlikely to happen.
Permanent Injunction
The terms of the permanent injunction require PrimeWire to shut down and "transfer the operation of the PrimeWire websites" to the studios.
PrimeWire's operators are restrained and enjoined from "linking to, distributing, reproducing, copying, hosting, uploading, making available for download, indexing, displaying, exhibiting, publicly performing or otherwise exploiting" any copyrighted works owned by the plaintiffs and "taking any action" that directly or indirectly enables any user or third party to do the same.
The site's domains (primewire.li, primewire.ag, primewire.vc, primewire.tf) cannot be transferred to any other registrant or registrar other than as identified by the plaintiffs.
"[T]he PrimeWire Websites are hereby ordered to be immediately transferred by the Defendants, their assignees and/or successors-in-interest or title, and/or the domain name registrars (currently Sarek Oy and Gandi SAS, collectively 'Registrars') to Plaintiffs' control," the order reads, noting that if the registrars do not facilitate transfer within five days, the relevant top-level domain registries must take action.
With the matters of liability and a permanent injunction settled, Judge Scarsi says the plaintiffs are now free to conduct discovery to determine the level of damages caused by the PrimeWire site. He allocated 90 days but extensions may be granted.
Clearly, the studios aren't going to settle for the closure of PrimeWire, they want their pound of flesh too.
The default judgment can be found here, other documents here (1,2,3, pdf)