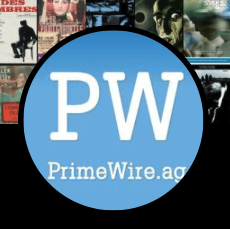 In December 2021, Paramount, Universal, Warner, Columbia, Disney and Netflix sued PrimeWire, one of the most recognizable pirate streaming sites around today.
The lawsuit claims that PrimeWire encouraged users to upload links to pirated movies and TV shows hosted on third-party sites, then facilitated access to these via its own curated portal. The plaintiffs quickly obtained a preliminary injunction that required PrimeWire to stop infringing their copyrights.
At least in the short term, PrimeWire failed to acknowledge the injunction but when one of its domains was seized, the site began preparing for others to fall too. However, to comply with the terms of the preliminary and forthcoming permanent injunction, PrimeWire was required to do much more.
Drastic Action By PrimeWire – And Then Some
Around March 8, 2022, after PrimeWire had announced a new domain (primewire.tf), its operators took a step that would've been unthinkable before the lawsuit was filed. In what appears to be an effort to isolate the .tf domain from seizure, PrimeWire removed all links to pirated movies and TV shows hosted on cyberlocker sites, effectively decimating the site's usefulness to its core audience.
In response, the studios told the court that this was a ploy to prevent the new domain from being seized. PrimeWire, which has circumvented blocking orders in the past with new domains, would probably reverse its decision later on and get back into the piracy game, the plaintiffs said.
Whether that will happen is unclear for now but PrimeWire is doubling down on its claim that it won't be a useful piracy source in the future. Indeed, the streaming portal now says it will implement drastic changes to stay on the right side of the law.
Ban on Cyberlocker Links
PrimeWire doesn't host movies or TV shows itself but does allow users to upload links to them. Essentially, users submit the URLs of videos hosted on cyberlocker-type sites and these are later embedded in PrimeWire, providing the site's visitors with a central source of curated content.
PrimeWire now claims that moving forward, links to these sites (the primary sources of unlicensed streaming content online today) will be completely banned from the platform.
"All links to external video services other than youtube.com, archive.org, dailymotion.com and vimeo.com will be permanently removed. Only new links from these services can be submitted," PrimeWire's announcement reads.
While there is pirated content available on sites like YouTube, the chances of building a competitor to Netflix, Disney+, HBO Max, and Hulu (as PrimeWire was) is vanishingly small. Unlike third-party cyberlockers, movies and TV shows are quickly deleted from official sites along with their uploaders, meaning that offering end-users anything but a frustrating experience seems impossible.
That being said, PrimeWire says it will go further still.
Preemptive Upload Filtering, Honoring DMCA Notices
While it sounds like PrimeWire will continue to allow users to submit links to video content hosted on the limited platforms listed above, these will be moderated to prevent copyright-infringing material ending up on the site. PrimeWire says it will also implement an upload filter to preemptively target certain material.
"To protect against the submission of links from these services that may contain copyrighted content, we will delete links and disable submission of new links preemptively for certain titles, as well as at the request of copyright holders," the site says.
The content to be preemptively filtered isn't named but logic suggests that removing any content produced by the plaintiffs would be enough to ensure compliance with any injunction the court might hand down. Allowing content produced by other companies wouldn't breach the injunction but it's beyond clear that removing all movies and TV shows owned by the plaintiffs would push PrimeWire into a no-man's land in piracy terms.
Promoting Legal Content From Legal Sources
PrimeWire insists that it is not shutting down. All user accounts will remain, as will the ability for users to comment and chat. TV episode tracking will also continue, along with search and personal TV schedules.
However, in an apparent effort to demonstrate change, PrimeWire has introduced features that allow its users to find legal content on licensed platforms. The listing for The Walking Dead, for example, now includes links to Netflix, AppleTV, Amazon and Google Play, among others.
Whether the plaintiffs will accept these changes as a genuine effort to stop infringement remains a question but after spending years chasing PrimeWire around the world with blocking orders, trust is probably in short supply right now.
Add that to the fact that PrimeWire hasn't appeared in court to defend the lawsuit and all the pieces are in place to give the studios a relatively easy win, including the seizure of new domains, if they eventually prove to be infringing.