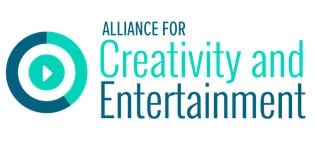 For more than 15 years and mainly since the rise of BitTorrent-based sharing, sites and platforms offering Hollywood movies or TV shows have been wary of the MPAA.
At any moment, BitTorrent trackers and indexers could find themselves in the group's crosshairs, targeted by full-blown lawsuits or threats that the same would follow, if infringing activity continued.
But while the threat was real, litigation has always been expensive, sometimes prohibitively so. Furthermore, video content being shared by pirates wasn't always owned by the studios of the MPAA, allowing many sites to slip through the net.
In June 2017, the MPAA began plugging both of these loopholes with the launch of the Alliance for Creativity and Entertainment (ACE), a huge anti-piracy coalition featuring not only MPAA members, but companies like Amazon, Netflix, CBS, HBO, and the BBC.
After adding Discovery Inc. and two Viacom-owned companies back in March, ACE now has 33 members. This not only means that it's becoming more and more difficult to run a 'pirate' video platform or service without treading on at least one member's toes, but there are almost three dozen large to huge companies now sharing the financial burden of chasing down pirates.
Now, according to MPAA chief Charles Rivkin, ACE is about to become even more powerful.
In an interview with WorldScreen, Rivkin detailed some of ACE's achievements so far, such as shutting down 123Movies and taking on TickBox and Dragon Box, companies operating in the so-called ISD (illicit streaming device) market. A case against Omniverse is still ongoing.
"We were able to win in court against pirate operators called TickBox and Dragon Box, and they represent a new threat: the internet streaming devices, the ISDs, that are basically devices that can be purchased completely legally but when loaded with illegal software, can do enormous damage to content. It's a never-ending fight, but we're starting to make a big difference," he said.
"And it's an existential threat for some of the small and medium businesses that make up the industry. I was speaking to some broadcasters in Paris who said that piracy can be as big as their entire bottom line. And the impact on entertainment companies is huge, so this is a top priority for us."
That Rivkin mentions 123Movies (Vietnam), then Tickbox and Dragon Box (United States), followed by France (Canal+ is an ACE member), shows that the fight against piracy is going global. ACE has already targeted several Kodi-related platforms and add-ons in the UK since its inception, yet another sign that no important region is off-limits.
If there is business worth doing there, ACE either has it covered already or will have it in hand fairly soon.
"Every major market has a participating member. We're in the process of dramatically expanding [ACE] even more. It is already the premier global effort to reduce piracy," Rivkin added.
How this expansion will manifest itself is not yet clear, but it seems likely that ACE will continue with its strategy of 'loud' public litigation (such as that taken against TickBox and Dragon Box) and selective 'quiet' action against certain players.
Last month, ACE told TorrentFreak that it had "sought and obtained voluntary cooperation from a significant number of owners, operators, and developers of sites, add-ons, and services" that facilitate piracy.
"We will execute more planned global actions along these lines and look to continue our success protecting creators around the world," ACE spokesperson Richard VanOrnum added.
These 'quiet' actions are of course intriguing.
From the limited information available to us, it seems clear that they vastly outnumber the volume of 'loud' actions seen thus far and mainly target products with a large audience (Kodi add-ons and builds, for example) but without the obvious commercial element of many 'pirate' sites and services.
However, we have received information which suggests that large platforms may not be immune from being presented with settlement agreements, which form part of the process to cease-and-desist.
This complicates reporting because documentation previously seen by TF requires those targeted not to tell anyone apart from their lawyers about the approach to shut down. In return, ACE promises not to make their identities known, meaning that details shared are kept to a minimum.
For example, last week huge IPTV service Vader shut down, stating that it had been approached by companies seeking its closure. The platform didn't mention ACE directly but if anyone would like them to close down, ACE would be the prime candidate.
We asked ACE if the coalition was behind the closure and a spokesperson promised to send over a statement. Thus far, however, we haven't received anything back. While a comment may yet be forthcoming, an additional document sent to TF (the veracity of which we haven't been able to independently confirm), suggests that Vader has been given the opportunity to settle.
If that's indeed the case, the matter could potentially disappear into the ether, as so many other services and tools have also done in recent times. Either way, we can probably expect much more of this type of action in the future, as ACE's "drastic" expansion brings in more funds and tentacles in every corner of the world.