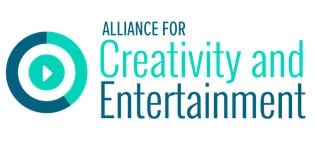 In the years leading up to 2017, it was almost exclusively Hollywood's MPAA taking action against major movie and TV pirates across the globe.
In dozens of actions targeting torrent and streaming platforms, the MPAA's studio members were the ones making the headlines, pursuing The Pirate Bay, isoHunt, and a multitude of similar unlicensed platforms.
Almost two years ago, a new tactic emerged with the formation of the Alliance for Creativity and Entertainment (ACE), a new initiative designed to target existing and developing piracy operations on a global scale. By the summer of 2017, the MPAA was no longer tackling video and TV piracy alone.
The ACE coalition, which has the studios of the MPAA plus Netflix and Amazon as founding members, boasted 30 international companies to complete its launch ranks, including giants such as BBC Worldwide, Bell Canada, MGM, and Village Roadshow, to name a few.
Today, its ranks expanded further still with the addition of three prominent new members.
The highest-profile addition is Discovery Inc., a company operating factual networks across 220 countries in 50 different languages. Its premium brands include the world-famous Discovery Channel, Food Network, HGTV, Oprah Winfrey Network, Animal Network, plus many others. Its revenues in 2018 were a reported $10.55 billion.
Also celebrating their membership of ACE are a pair of Viacom-owned companies.
Channel 5 is a free-to-air TV channel based in the UK. Launched back in 1997, Channel 5 is the fifth most popular channel in the region by audience share (around 4%) and was acquired by Viacom back in 2014 for more than $750m.
Another Viacom-owned company, Telefe, has also been welcomed to the ACE fold. The coalition describes the company as one of the leading free-to-air channels and one of the biggest creators of content in Argentina, boasting 11 studios and more than 3,500 hours of content produced each year.
"ACE is the leading global content protection organization, and the addition of Discovery, Channel 5 and Telefe only enhances our ability to support creators," said Charles Rivkin, Chairman and CEO of the MPAA.
"Leveraging the expertise of MPAA's content protection team, ACE has achieved numerous successes over the last two years and we continue to work with law enforcement around the world to reduce the threat of piracy and illegal streaming."
While all of the new members can observe their content being shared on torrent sites and web-based streaming portals, they will also be interested in preventing the distribution of their content via unlicensed IPTV services.
Discovery channels, in particular, are a big draw on such platforms, with subscribers offered most (if not all) of their channels in multi-thousand channel packages for just a few dollars, euros, or pounds per month.
And, of course, ACE's new members are also exposed to unlicensed content distribution via preloaded devices. ACE has targeted them with legal action too, including those sold by Dragon Media and TickBoxTV, cases that both ended in multi-million dollar settlements.
Pirate streaming apps and third-party Kodi add-ons are also considered a threat, so ACE has been picking a few of them off too (1,2,3,4) over the past couple of years.
The full list of ACE members is now confirmed as follows:
Amazon, AMC Networks, BBC Worldwide, Bell Canada and Bell Media, Canal+ Group, CBS Corporation, Channel 5, Constantin Film, Discovery, Foxtel, Grupo Globo, HBO, Hulu, Lionsgate, Metro-Goldwyn-Mayer (MGM), Millennium Media, NBCUniversal, Netflix, Paramount Pictures, SF Studios, Sky, Sony Pictures Entertainment, Star India, Studio Babelsberg, STX Entertainment, Telefe, Telemundo, Televisa, Univision Communications Inc., Village Roadshow, The Walt Disney Company, and Warner Bros. Entertainment Inc.