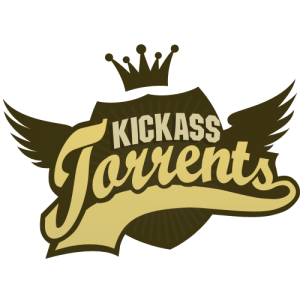 Last summer, Polish law enforcement officers arrested Artem Vaulin, the alleged owner of KickassTorrents, who's been in custody ever since.
While awaiting the start of extradition hearings, Vaulin's defense team asked the Illinois federal court to dismiss the entire case.
Next week both parties will be allowed to argue their positions before the court during an oral argument, which District Court Judge John Z. Lee agreed to in a recent hearing.
During this hearing, Judge Lee, who describes himself as a "kind of a nerd judge," asked both sides to shed light on the arguments and evidence provided in the US indictment.
Vaulin's legal team stressed that the indictment fails to specify any copyrighted media that was downloaded or infringed in the United States. As such, the US Government's claim of willful direct criminal copyright infringement for operating a torrent site fails.
During the hearing, Judge Lee tried to get a feeling for what kind of infringing action would be deemed criminal according to the defense, and what would not. Is it a criminal violation of the Copyright Act to offer a Rogue One torrent in exchange for $100, he asked as an example.
A hypothetical Rogue One torrent…
No, says Vaulin's defense lawyer Ira Rothken, who noted that it would be a misdemeanor at best. The Judge then continued with a few more extreme examples, trying to find out what the threshold would be.
"I'm kind of a nerd judge, so I kind of like to think about things like: Where is that line?" Judge Lee said.
While the hypothetical situations were not directly applicable to the case, the Judge made it clear that he is not entirely certain whether the case presented in the indictment is sufficient for the court to have jurisdiction over the defendant.
"I understand the defendant's argument that the government hasn't met that level yet," the Judge added, noting that these and other issues can be discussed in the upcoming oral hearing.
Although the indictment offers a detailed description of KickassTorrents' operation, Judge Lee questioned whether the Department of Justice has any evidence about concrete copyright infringements that took place inside the United States.
"So, I agree that the indictment is detailed; but it's detailed in certain respects, and it's not in others. I mean, it's detailed in the way the site works, in the way Mr. Vaulin and his co-conspirators kind of – what sites they owned and how they – how they administered these sites," Judge Lee said.
"But it doesn't provide much specific detail as to – because I was looking for it, and I was ticking it off as I went along – as to what particular acts, copyright violations, took place in the United States that would bring this within the jurisdiction of the Court," he added.
Responding to this concern, United States Attorney William Ridgway assured the court that evidence of actual distribution of copyright infringing material would be presented at trial.
Defense lawyer Ira Rothken wasn't so convinced, however. He pointed out that the copyright infringing material referenced in the indictment is limited to eleven torrents that were stored on foreign servers, which according to his standards is not enough to warrant a criminal case.
"They have not met that threshold in the four corners of the indictment, or more seriously, have pled themselves out of it by the way they articulated the 11 torrent files in this litigation, in this criminal case. They've pled themselves out of it," Rothken noted.
The scheduled hearing on the motion to dismiss will take place next week. After both sides argue their position, Judge Lee must decide whether the case can go forward, or if it should be thrown out.