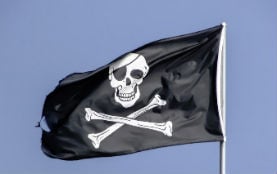 For the past several years, market research company Ipsos has carried out an annual study on behalf of local anti-piracy outfit FAPAV.
The aim of the work is to measure overall piracy rates in the country, including the number of participants, content consumed, and the number of infringing acts.
The manner in which the data is presented this year is interesting since despite there being an impressive success story to be told, FAPAV isn't drawing too much attention to it.
Number of Pirates Slightly Down
If we start with the volume of Italian citizens who consumed pirate content in 2019, there is a small victory for copyright holders. While in 2018 around 38% of the population were engaged in the consumption of illicit content, in 2019 that figure was down to 37%. An admittedly small reduction of course, but a reduction nonetheless.
In terms of the entire population, 31% engaged in film piracy (down two percentage points on 2018) while 23% consumed TV series, up two points on the previous year. Overall live sports piracy was up one point to 10% this year, with the percentage of people accessing sport, movies, and TV via IPTV devices also at 10% of the population.
Unsurprisingly, video content was most popular with pirates, with 84% consuming movies and 63% targeting TV shows. Software was obtained by 46% of pirate users with 27% admitting to accessing live sporting events. However, when drilling down into the number of infringing acts carried out by these unlicensed consumers, things start to get more interesting.
Number of Overall Acts is Massively Down
When reporting on a similar study last year, FAPAV noted that in respect of mainstream piracy of movies, TV shows, live sporting events etc, Italians carried out 578 million individual acts of infringement in 2018. That's undoubtedly a large volume given that Italy has a population of around 60 million people. This year, however, that figure isn't really dwelled upon but perhaps it should've been.
What the latest figures reveal is that during 2019, Italians carried out 'just' 414 million video infringements, down a massive 28% on the previous year. While the number of people engaging in piracy has dipped only slightly, it appears that the number of times they turn to pirate sources has dropped significantly, which tends to suggest that availability of legal sources and/or anti-piracy measures are really having an effect.
While the most important thing is the headline figure, there are some notable shifts within it that may be a cause for concern in the years ahead.
Among the 10 to 14-year-olds, for example, 39% use pirate sources, down 8% when compared to 2018. However, in the same group, the number of infringements increased from 31 million in 2018 to almost 40 million in 2019, up 27% with a reported strong interest in TV show content.
Also on the up is the illicit consumption of live sporting events. In 2018, an estimated 4.7 million Italians obtained such content illegally but in 2019, that had increased to 5.2 million. Also of concern to rightsholders in the sector is that overall infringing acts are up too, from 22 million in 2018 to 31 million in 2019.
Additional Data: Coronavirus Lockdown 2020
As our previous reports highlighted (1,2,3), lockdowns implemented by governments in response to the coronavirus pandemic had a profound effect on piracy rates.
The Ipsos study in Italy reveals that during the country's lockdown, around 40% of the population engaged in piracy, up from the 37% reported on average in 2019. More worrying, however, is that individual acts of piracy went through the roof, from 69 million acts in an average two-month period in 2019 to 243 million during the two-month lockdown.
Users of pirate IPTV services also received a notable bump to 19%, up from the 10% reported in 2019. It's estimated that during the lockdown, around 10% of Italians tried piracy for the first time, with around half going down the pirate IPTV route.
On a more positive note for the industry, however, 8% of the population became new subscribers to legal video platforms, with 76% of those reporting they will continue their subscriptions in the future.
The full report can be downloaded here (pdf)