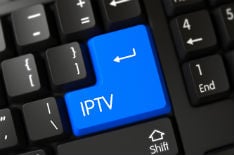 Known in Italy as 'pezzotto', piracy-configured set-top devices have been blamed for mainstream rightsholders losing massive amounts of revenue, much of it connected to cheap subscriptions to unlicensed IPTV providers.
In response to the growing threat, Italian authorities have been cracking down on all players in the ecosystem, from key suppliers right down to the humble consumer. These chains of events often begin with a raid against a supplier, such as the one that targeted 'IPTV Special' in July 2020.
IPTV Special Shut Down
In response to complaints that the provider was supplying Sky, DAZN, Mediaset, and other rightsholders' content without permission, the Economic and Financial Police Unit of Venice launched an investigation in 2019. In July 2020, this was followed up by a Guardia di Finanza (GdF) operation, which at the time included 72 searches across 32 Italian provinces, targeting 71 people involved in the IPTV operation.
More than 500,000 Euros in Fines
The service, which allegedly had a turnover of around a million euros per year, was supported by a number of individuals who decrypted the signals of pay-TV operators in order to distribute them via the Internet. Around four dozen people were also identified as resellers of the service, who together helped to service around 65,000 customers.
More than a year on it appears the authorities are still identifying potential suspects but for the resellers identified thus far, involvement is proving somewhat costly. Anti-piracy group FAPAV describes the resellers as "small entrepreneurs" but for 49 of them, fines are the end result.
"At the end of this last investigative phase, the [authorities] have now sanctioned the 49 identified resellers, who have been accused of administrative violations in the field of copyright for a total value of over 500,000 euros," the anti-piracy group reveals.
This means that each of the resellers faces a fine in excess of 10,000 euros according to FAPAV, which notes that some of the offenders have already paid the administrative fines.
65,000 Subscribers' Cases Being Examined
Since last year, Italian authorities have done what others in most other regions have shied away from – gone after customers of pirate IPTV services.
In February 2020, more than 220 were reported to the judicial authorities, warning of fines and potential prison sentences. This September, news broke that another 240 had been referred, all of whom could be tied to resellers of pirate IPTV services.
According to FAPAV, IPTV Special had more than 65,000 customers, each of whom gained access to pirated content owned by major media and distribution companies.
Their positions are now reportedly "being examined" by the authorities to determine the next step. Dealing with them all could prove unwieldy but it seems likely that at least some will face some type of action if similar referrals are made. As for the extent of potential punishments, the situation remains unclear.
When the last batch of user referrals was reported, local media cited potential fines ranging between 2,582 euros through to 25,822 euros, plus criminal violations relating to the use of equipment designed for the "illegal decoding of conditional access audiovisual broadcasts."
Given that resellers are now being hit with 10,000 euro fines, punishments at the lower end of that scale seem more realistic. Nevertheless, even a couple of thousand euros would be significant and certainly not what users had in mind when trying to save money.