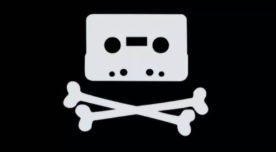 The "repeat infringer" issue remains a hot topic in US courts after rightsholders filed lawsuits against several ISPs.
These Internet providers are accused of not doing enough to stop copyright infringers on their networks, even after receiving multiple 'copyright infringement' notifications.
Last December, one case resulted in a guilty verdict against Cox. Following a jury trial, the company was ordered to pay a billion dollars in damages to a group of major record labels.
Following the verdict, many of the labels shifted their focus to the next target, ISP Grande Communications. This case was scheduled to go to trial last week but, at the last minute, it was postponed until September.
This decision came after the court advised both parties that it only had time for a six-day trial, as opposed to the ten days originally requested. Both the defendant and plaintiffs argued that considering the extensiveness of the case, this was not enough, so they filed a request for a delay.
"The Parties do not believe that six days is an adequate amount of time to try this case. Accordingly, the Parties request that the Court continue the trial setting and reset it at a time that allows for ten trial days," Grande and the record companies informed the court.
Last week U.S. District Judge David Ezra granted the request. This means that the case will be postponed for several months, with the new trial taking place in September.
The extra time will also allow both parties to resolve some of their outstanding differences. Both sides submitted several motions to exclude information from the trial and they hope to narrow these requests in the coming months.
In addition, jury selection has also been postponed. This means that the record labels must wait a bit longer before they can ask potential trial jurors if they read TorrentFreak.