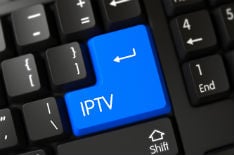 When the United States Trade Representative puts a country on the Watch List, it sends a message that protecting U.S rightsholders should become a priority.
Brazil is one of the countries on the list and it's trying to make amends. A criminal complaint against stream-ripping site Yout, for example, mirrors the RIAA's legal work against the site's operator in the U.S. Coincidentally, perhaps, the U.S. government seized a few pirate music domains on Brazil's behalf not long after.
Brazilian authorities have also expended considerable effort tackling pirate IPTV services, web-based streaming platforms, and pirate streaming apps as part of Operation 404. Many arrests have been reported too, not to mention anti-piracy action in the 'metaverse', which may (or may not) yet exist.
Brazil is Far From Done
Under powers inherited from the Ministry of Communications, telecoms regulator Anatel (Agência Nacional de Telecomunicações) together with movie group Ancine (Agência Nacional do Cinema) will also implement an internet blocking system designed to disrupt IPTV pirates' ability to do business.
It could be ready as early as next year, with information suggesting that both agencies prefer an administrative blocking program with no court oversight.
In the meantime, efforts to prevent pirate set-top boxes from entering the country continue alongside seizures of devices that managed to make it across the border.
A reported 1.5 million devices were seized and destroyed in 2020-2021, although a lucky few were repurposed in schools, hospitals, even police cars. (Most recent actions below)
Anatel also provides data that reveals the total number of set-top boxes seized from January 1, 2019.
It appears that an 18-month period ending December 31, 2021, returned the best results before seizures completely leveled off in the first half of 2022. From the data, it's not immediately clear whether restricted set-top box availability or falling detection rates were responsible.
For owners of devices set for the market or even sitting at home, Anatel has just issued a reminder that illegal set-top boxes are punishable with a fine.
New Methodology For Calculating Fines
During a board meeting at Anatel on November 3, 2022, a new methodology for calculating fines was announced in relation to the unauthorized use or commercialization of non-approved or non-certified products, which includes set-top boxes.
"Irregular TV boxes (not approved) allow access to closed television channels without paying for the service. In addition, irregular devices can pose a risk to children and adolescents, with access to inappropriate content, and also a danger to the privacy of user data," Anatel reports.
"In addition, by carrying out the illicit practice, the offender also commits the crime of violating copyrights against immaterial property and smuggling."
The approved methodology provides for a fine of R$ 110.00 [US$20.00] for Individuals or Individual Microentrepreneurs (MEI) for minor infractions and a fine of up to R$ 30 million [US$5.58m] for Large Companies for serious infractions (1)
That leaves the question of what makes a set-top box, an illegal set-top box.
Public Consultation
The proposed criteria are laid out in a public consultation document. It aims to create a specific product classification ("Smart TV Box") and procedures to ensure that, any device with features aimed at violating copyright law, are denied official certification and access to the market.
Among other things, testers must examine devices for any default applications that "indicate possible copyright infringement of audiovisual content" and to establish whether 'root mode' has been enabled.
Testing laboratories must also list all software or applications installed by default and check them against a "list of irregular equipment or software published or endorsed by Anatel."
If there's a match here, the device will not be certified and cannot be sold. At the time of writing, we are unable to confirm which software applications appear on Anatel's blacklist or what type of functionality is considered unacceptable.
In any event, the certification scheme effectively means that by default, all set-top boxes will be considered illegal, at least until they are deemed worthy of official certification.
The consultation document can be found here