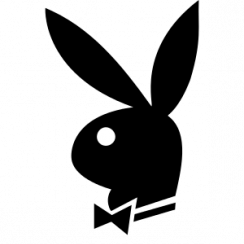 Late last year Playboy filed a copyright lawsuit against the popular blog Boing Boing.
The site had previously published an article linking to an archive of Playboy centerfold images, which the adult magazine saw as problematic.
Boing Boing's parent company Happy Mutants was accused of various counts of copyright infringement, with Playboy claiming that it exploited their playmates' images for commercial purposes.
The California district court was not convinced, however. In an order last month, Judge Fernando Olguin noted that it is not sufficient to argue that Boing Boing merely 'provided the means' to carry out copyright-infringing activity. There also has to be a personal action that 'assists' the infringing activity.
"For example, the court is skeptical that plaintiff has sufficiently alleged facts to support either its inducement or material contribution theories of copyright infringement," Judge Olguin wrote.
Playboy was given the option to file a new complaint before the end of February, or else the case would be dismissed. The magazine publisher decided to let the matter go, for now, and didn't file a new complaint.
That doesn't mean that they'll completely pass on the issue though. Instead of only going after Boing Boing, Playboy is now digging up information on the people who posted the infringing content on Imgur and YouTube.
Last week the California Court asked why PlayBoy hadn't responded after the latest order. The company replied that it thought no response was needed and that the case would be dismissed automatically, but it included another interesting note.
"Plaintiff has elected to pursue third party subpoenas under, inter alia, the Digital Millennium Copyright Act Section 512(h) in order to obtain further facts before determining how to proceed on its claims against Happy Mutants," Playboy writes.
Looking through the court dockets, we observed that Playboy requested DMCA subpoenas against both Imgur and YouTube. In both cases, the company demands information that can identify the uploaders, including email addresses, phone numbers, and other documents or information.
With Imgur, it goes even further. Here, Playboy also requests information on people "who downloaded any photos" from the Imgur gallery in question. That could be quite a long list as anyone would have to download the images in order to see them. This could include millions of people.
Playboy subpoena against Imgur
A broad request like this goes further than we've ever seen. However, soon after the requests came in, the clerk granted both subpoenas.
At this point, it's unclear whether Playboy also intends to go after the uploaders directly. It informed the California District Court that these "further facts" will help to determine whether it will pursue its claims against Boing Boing, which means that it must file a new complaint.
It's worth mentioning, however, that the subpoenas were obtained early last month before the case was dismissed.
Alternatively, Playboy can pursue the Imgur and YouTube uploaders directly, which is more likely to succeed than the infringement claims against Boing Boing. That's only an option if Imgur and YouTube have sufficient information to identify the infringers in question, of course.
The allegedly infringing centerfold video is no longer listed on YouTube. The Imgur gallery, which was viewed more than two million times, is no longer available either.

—-
Playboy's latest filing mentioning the DMCA subpoenas can be found here (pdf). We also obtained copies of the Youtube (pdf + attachment) and Imgur (pdf + attachment) subpoenas themselves.