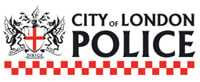 For several months City of London Police have been working with the music and movie industries to develop "Operation Creative", a campaign designed to make life difficult for sites that provide access to unauthorized copyrighted content.
The latest stage, announced this Monday, will see the Police Intellectual Property Crime Unit team up with partners including the BPI, FACT, IFPI, The Publishers Association, and the Internet Advertising Bureau UK.
The product of their toils is the Infringing Website List (IWL), a database containing domains that companies and brands should avoid when placing their advertising online. The idea is simple – by throttling advertising revenue to these sites they will no longer be able to operate.
In the music and movie industries' ideal world the likes of The Pirate Bay and KickassTorrents will eventually wither and die, but before they do the police have another trick up their sleeve.
The plan, revealed yesterday by Detective Chief Inspector Andy Fyfe during Adweek Europe, will see the police reaching out directly to users of piracy sites in the hope they will change their ways. The police will do that by 'advertising' on the sites themselves.
According to the Federation Against Copyright Theft (FACT) who first reported the development, City of London Police intend to take over banner advertising on 'pirate' sites with the aim of influencing consumer behavior. Or, to put it more directly, they will try to encourage people using file-sharing sites to stop doing so.
The Pirate Bay, UK Police edition?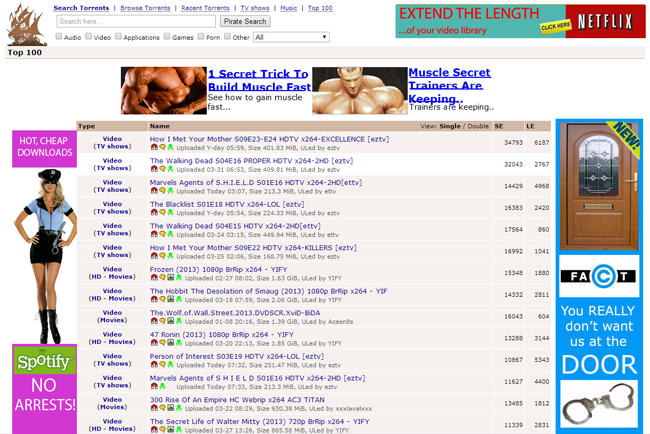 Speaking with TorrentFreak, FACT said the precise details of how this will work will have to come from PIPCU, but the aim is straightforward.
"What is clear is that [the police] are looking to find new and effective ways of reducing criminal profits and also inform and educate consumers," said FACT Director of Communications Eddy Leviten.
PIPCU did not immediately respond to our requests for comment, but taking over banner adverts on 'pirate' sites raises some interesting questions, not least one at the very core of the current issue – revenue.
The police will need to find a way to advertise on sites without paying money, or the campaign itself will end up financing the very sites they aim to close. Furthermore, sites probably won't have much interest in running free ads, particularly those that aim to take their users away, so how long these 'rogue' ads will remain live is up for debate.
While a traditionally aggressive anti-piracy campaign could be on the cards, a more considered positive reinforcement of legitimate services may have more longevity. Where the ads will appear is not clear either as the Infringing Website List is being kept a secret, but FACT says that sites are being told of their inclusion in advance.
"I want to clarify that all site owners are contacted before being placed on the IWL, giving them the chance to change their behavior," FACT's Eddy Leviten explains.
This latest stage in Operation Creative follows two initiatives last year. The first, during late summer 2013, saw police writing to site owners in the hope of securing voluntary shutdowns. This effort was followed by the police targeting registrars with the aim of forcing the seizure or suspension of 'pirate' domains.