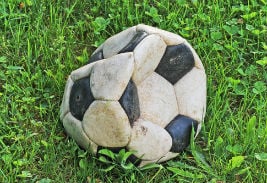 With the rise of convenient web-based live streaming, in recent years the Premier League has found itself on the front lines of anti-piracy enforcement.
While a significant proportion of its actions are targeted at illicit offerings available in the UK, the Premier League doesn't shy away from tackling those who offer live games in other areas of the world too.
The group, which operates top-tier football in England, says it launched an investigation which was taken on by Thailand's Department of Special Investigation in 2015. That developed into a covert investigation in Hong Kong during 2017 targeting individuals behind various websites operating under the banner Expat.tv.
The trail eventually led back to an operation in Thailand which offered pirate streams and preloaded set-top boxes across southeast Asia including Indonesia, Singapore, Vietnam and Malaysia.
Raids were subsequently carried out by Thailand's DSI at five locations including a residential address in Bangkok on May 11, 2017. Two British men were arrested and a Thai woman was detained at a later date.
One of the men subsequently skipped bail but the remaining pair faced charges, including copyright infringement, relating to the unlicensed distribution of Premier League content and running a major 'piracy network' across Asia. Both pleaded guilty and have now been sentenced.
The Premier League reports the pair have paid damages to them totaling THB 15 million (around £385,000) which, according to the League, is one of the highest damages awards for copyright infringement ever paid in Thailand.
This is an addition to funds of almost THB 7 million (£180,000) that were seized by the state, THB 3 million (£76,800) in fines, plus suspended prison sentences totaling 3.5 years.
"This is one of the most substantial compensations for piracy-related crimes in Thailand and is a stark warning to anyone involved in the illegal supply of Premier League streams," says Premier League Director of Legal Services Kevin Plumb.
"Attitudes towards, and acceptance of, these types of operators in Asia is changing, which is good news for fans who watch Premier League content through legitimate channels."
This latest success for the Premier League can be added to the growing list of anti-piracy victories reported by the football group in recent times which include dynamic blocking injunctions and dealing with the sprawling problem of premium IPTV services.