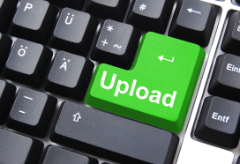 While the actions of BREIN in the Netherlands and PIPCU and FACT in the UK have made it clear that neither country are safe havens for pirates, other regions around Europe are more permissive.
Although there are exceptions, the further south and east one travels the less likely it is that either site operators or consumers sharing copyrighted content will fall foul of entertainment industry action. Nevertheless, problems can occur.
In 2014, popular torrent site, streaming portal and warez link site SWZ (SpeedWarezZ / SWZ Torrent) was raided by authorities in Hungary following action from a local content distributor and national tax authorities. The site had been in operation since 2011 offering a wide of content but it was movies that attracted the most attention.
Now, more than a year later, four men said to be the key individuals behind the site face an aggressive prosecution almost unheard of in the country. According to an announcement from the district prosecutor's office in Cegléd, the men face numerous charges relating to the unlawful distribution of copyright works.
It's alleged that between September 2011 to October 2014 at least 1,900 movies were made available without permission via SWZ. It has not been made clear precisely how the content was distributed but in addition to offering links from elsewhere, SWZ certainly operated its own tracker.
Aside from their interest in file-sharing, the accused are a disparate group. According to local media, one man is retired, another a student, while a third is currently unemployed. The fourth is the technical director of a German-Hungarian IT company.
While the men never met up in person they coordinated online, with the site's social pages acting as a platform for promoting content and dealing with user issues.
As is common with most similar sites, users of SWZ raced in order to be the first to upload the most popular content. That material was then curated by the site and its operators in order to maximize traffic.
The prosecution claims that the site generated revenue from advertising while receiving payments/donations from users via PayPal and SMS, a popular mechanism for transferring cash in the region.
The upshot is that the men now face serious charges of distributing copyrighted content for which they held no licenses while profiting from the same. In addition to rightsholders claiming almost $1.2m in damages, the men also face up to eight years in jail, a harsh punishment compared to almost anywhere in Europe.
Whether this prosecution is an indication of things to come remains to be seen but it should perhaps be of interest to at least one of the world's largest torrent sites which currently operates servers in Hungary.