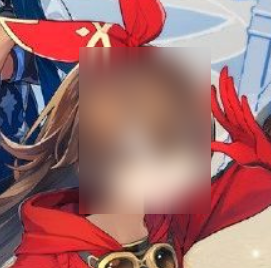 New figures published by CharlieIntel predict that free-to-play, action role-playing game Genshin Impact, will have 63 million players in November alone.
These impressive figures suggest that the game's developers give gamers want they want but for a significant subset of Genshin Impact players with specific needs, that itch has to be scratched elsewhere.
The overwhelming urge to obtain or merely catch a glimpse of videogame content before its official release is a condition as old as gaming itself. In today's social media-powered arena, those with access to leaked content can build huge audiences by putting it on display; when that content relates to Genshin Impact, publisher Cognosphere regularly calls in the lawyers.
New DMCA Subpoena Against X/Twitter
A new DMCA subpoena application was filed at a California district court on Monday. Attorneys acting for Cognosphere inform the court that the company is the exclusive licensee of Genshin Impact in the United States and other territories, which includes any artwork, gameplay footage, and related audiovisual content.
Following the now-familiar formula, Cognosphere says that since it needs to take action against alleged infringers, Twitter must "disclose the identity, including the name(s), address(es), telephone number(s), and e-mail addresses(es)" connected to four Twitter accounts: @HutaoLoverGI, @GIHutaoLover, @HutaoLover77, and @FurinaaLover.
"Cognosphere has reason to believe [the accounts] are operated or have been operated by the same individual and/or under common control," the application notes. "The purpose for which this subpoena is sought is to obtain the identity of the user(s) operating the Twitter Accounts who have posted the infringing content appearing thereon."
Leaked Content Redacted in DMCA Takedown Notices
The locations of the allegedly-infringing content are laid out in eight-pages of DMCA takedown notices sent to Twitter on Sunday by anti-piracy company Remove Your Media.
Each contains links where the content could be found along with an identifying screenshot, all of which are redacted in court documents. The URLs relating to @HutaoLoverGI are still up (1,2) but the images in both tweets have been taken down.
For those not fully immersed in the Genshin Impact world, determining the nature of the leaked content is less than straightforward. The tweets themselves contain a Japanese-language hashtag (#原神リーク) which may provide clues elsewhere on Twitter, but regardless, the popularity of the tweets isn't in question. One tweet was viewed 71,700 times, the other 191,300 times.
Cognosphere obviously considers the leaked content a problem, but importantly, a problem it can deal with under copyright law.
Notices Targeting Other Accounts
Other DMCA takedown notices sent to Twitter target content posted by three additional accounts; @GIHutaoLover, @HutaoLover77, and @FurinaaLover. Copies of the notices sent in support of the DMCA subpoena application are similarly redacted.
Unlike the @HutaoLoverGI account, these three accounts are no longer accessible; two appear to have been suspended for breaking X/Twitter's rules and in the case of @Furinaalover, because the account no longer exists.
The small white text on the right of each image are the allegedly-infringing URLs, so at least by volume, the @HutaoLover77 account is clearly the most problematic.
What Happens Next…
After obtaining DMCA subpoenas at courts in the United States, alleged leakers like the above (and others like Ubatcha and many others) face Twitter, Discord, or any other platforms they use, handing over their personal details to Cognosphere.
Whether those details eventually prove useful depends on the quality of information provided or left behind on X/Twitter by the account holders. What happens after useful information is handed over is rarely discussed in public.
The law says that any information obtained as part of a DMCA subpoena may only be used by the copyright holders for the purposes of enforcing their rights. The scope is narrowly defined for a reason but content protection is a broad field and Cognosphere is unlikely to feel restricted.
The DMCA subpoena application is available here (pdf)