Despite growing revenue streams from digital music, the music industry still sees online piracy as a significant threat.
This week a coalition of 16 music groups including the RIAA, the American Association of Independent Music (A2IM) and the American Society of Composers, Authors and Publishers (ASCAP) voiced their concern over so-called "ripping" software.
The groups are not happy with CNET's Download.com as the software portal offers access to various YouTube downloaders and other stream ripping tools. In a letter to Les Moonves, CEO of CNET's parent company CBS, they accuse the download portal of offering infringing software.
"[CNET's Download.com] has made various computer, web, and mobile applications available that induce users to infringe copyrighted content by ripping the audio or the audio and video from what might be an otherwise legitimate stream," the letter reads.
"We ask that you consider the above in light of industry best practices, your company's reputation, the clear infringing nature of these applications, and your role in creating a safe, legitimate, and innovative Internet ecosystem," the groups add.
Despite the strong wording, CBS doesn't appear to be very impressed by the accusations.
In response cited by Billboard the company notes that "all of the software indexed on Download.com is legal". According to CBS the mentioned software can be used for legal means and the company notes that this is the responsibility of the user.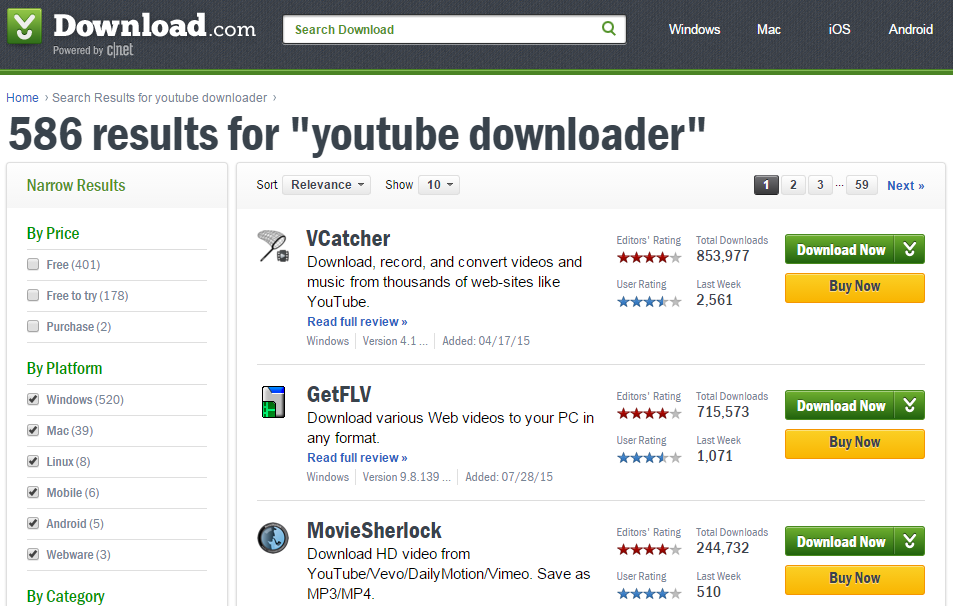 This isn't the first time that CNET and CBS have been called out for allegedly facilitating piracy. A few years ago a group of artists sued CBS and CNET for their role in distributing uTorrent, LimeWire and other P2P software.
The artists claimed that CNET profits heavily from distributing file-sharing software via Download.com, while demonstrating in editorial reviews how these application can be used to download copyright-infringing material.
The judge eventually ruled in favor of CBS and CNET and said that there was no indication that the companies will purposefully encourage copyright infringement in the future. A software ban would therefore needlessly silence "public discussion of P2P technologies."
Given CBS's response to the music group's recent letter, the current request won't be effective either.
TF asked RIAA, A2IM and ASCAP for additional details on the letter it sent to CBS but none of the groups replied to our inquiry before publication.