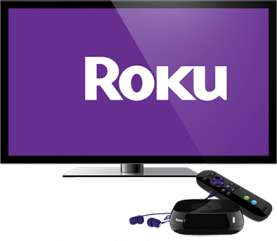 Earlier this week, customers of the popular Roku streaming media player began complaining about a problem with the product, specifically in connection with USTVnow.
USTVnow promotes itself as a service targeted at American expats and the military, offering "a wide range of live American channels to watch on their computer, mobile device or television."
Indeed, USTVnow offers a fairly comprehensive service, with eight channels (including ABC and FOX) on its free tier and 24 channels on its premium $29.00 per month package.
USTVnow's top package
Having USTVnow available via Roku helps to spread the free tier and drive business to the paid tier but, as of this week, that's stopped happening. USTVnow has been completely removed from the Roku platform, much to the disappointment of customers.
"I spoke to Roku support and [they told me] that USTVNOW is no longer available for Roku at this time," a user in Roku's forums complained.
In response, a Roku engineer said that "Roku has been asked to remove this channel by the content rights owner", which was as confusing as it was informative.
USTVnow endorses the Roku product, actively promotes it on the front page of its site, and provides helpful setup guides.
So, in an effort to get to the bottom of the problem, TorrentFreak contacted Roku, asking for details. The company responded quickly.
"Yes, that is correct, the channel was removed from our platform," Roku spokesperson Tricia Misfud confirmed.
"When we receive a notice regarding copyright infringement we are swift to review which in this case resulted in us removing the channel."
Roku pointed us to its copyright infringement page which details its policies and actions when a complaint is received. However, that didn't really help to answer why it would remove USTVnow when USTVnow promotes the Roku service.
So we asked Roku again to elaborate on who filed the notice and on what grounds.
"The notice was in regards to the copyright of the content," came the response.
While not exactly clear, this suggested that USTVnow wasn't the problem but someone else. Was it a third-party perhaps? If so, who, and what was the content being complained about?
"It was from a third party," came the vague response.
With USTVnow completely unavailable via Roku, there are some pretty annoyed customers out there. However, it seems clear that at least for now, the company either can't or won't reveal the precise details of the complaint.
It could conceivably be from one of the major channels offered in the USTVnow package but equally, it could be a DMCA notice from a movie or TV show copyright holder who objects to their content being distributed on the device, or even USTVnow itself.
USTVnow has a deal with Nittany Media to provide streaming services based on Nittany's product but there is always a potential for a licensing problem somewhere, potentially big ones too.
We'll update this article if and when more information becomes available.