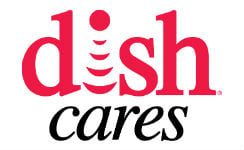 Last June, popular 'pirate' IPTV service SET TV went offline after being sued by DISH Network and encryption partner NagraStar.
In a Florida court, the defendants were accused of creating and selling subscriptions to the SET TV service which, among other things, offered numerous television channels that were unlawfully obtained from DISH's satellite service and retransmitted to customers.
The $20-per-month platform had offered its subscribers a package of 500 live channels, including on-demand content and PPV broadcasts, sometimes via pre-configured hardware devices.
Last November that case ended in DISH and NagraStar's favor, with the former awarded statutory damages of $90,199,000 ($500 for each of the 180,398 subscribers SET TV had) following an agreement with SET TV.
"The judgment and injunction against the SetTV service marks a significant victory in the ongoing fight against pay-TV piracy, and a win for consumers who subscribe to legitimate pay-TV services," DISH said in a statement.
But while the case against SET TV was being wrapped up, another case lay pending. In a second complaint, filed in Florida May 1, 2018, DISH and NagraStar targeted Julie Bishop and her company A-Box TV, which they accused of acting as a reseller for the SET TV service.
"Defendants sell subscriptions and devices for a pirate streaming television service called 'SET TV', which includes numerous television channels that were received without authorization from DISH's satellite service and subsequently retransmitted without authorization on the SET TV pirate streaming service," the complaint reads.
The filing goes on to list several now-defunct A-Box URLs (including a-boxtv.com, shop.a-boxtv.com, and store.a.boxtv.com) from where the service and associated devices were sold to customers.
In common with SET TV, A-Box was accused of offering packages costing $20 per month and selling set-top devices pre-loaded with the SET TV service. Among the illegal broadcasts offered to customers was the record-setting Mayweather v. McGregor boxing match, grabbed from the DISH service and unlawfully distributed.
Following the judgment in the SET TV case last year, it seemed unlikely that the case against A-Box would end well for the defendants. That was confirmed Tuesday with District Judge Mary S. Scriven signing off on an agreed judgment and injunction.
The order states that Julie Bishop and A-Box TV LLC are, among other things, permanently enjoined from "redistributing or retransmitting any DISH satellite signal or over-the-top ('OTT') signal" and/or "distributing, copying, reproducing, performing, hosting, streaming, or displaying any video programming" owned by DISH or its affiliates.
There are damages too, which are significant.
The defendants are ordered to pay DISH $2,000,000 which represents $10,000 for each violation cited in the complaint. Whether or not that amount will ever be paid is likely to remain unknown but the parties will cover their own attorney's fees and costs.
The original complaint can be found here and the consent judgment here
Update: The court finally signed off on the judgment June 6, 2019