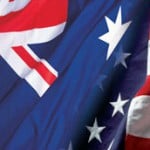 Ever since Hollywood and their Australia-based anti-piracy group AFACT lost their copyright infringement liability case against local ISP iiNet, authorities have been keen to find a way to restart negotiations on the issue of online piracy.
Pushed along by the Attorney General's Department, discussions between rightsholders and ISPs took place during late 2011 and 2012 in the hope that a mutual agreement could be reached. That proved impossible. Frustrated at what one ISP said was a failure to get to the root of the problem – a reluctance to provide Australians with desirable content in a timely manner and at a fair price – iiNet walked out.
Now close to a year later it seems that the whole debate is set for a reboot, with the new Coalition Federal Government putting its weight behind both entertainment companies and Internet service providers in the hope of finding an urgent solution.
According to The Australian, the Attorney-General's Department has sent out letters to Australia's leading ISPs and content creators requesting their participation in a series of roundtable meetings. New Attorney-General George Brandis is reported to be treating copyright infringement as a priority issue.
So what will be on the agenda? Details are scarce, but traditionally there are at least a couple of areas where ISPs can help rightsholders.
The first is by the implementation of a three or six-strike style scheme, where subscribers are monitored by anti-piracy companies and issued with warnings that are passed on by their ISP. While these can be purely educational, rightsholders do like a punishment element for the most persistent of pirates. However, iiNet will not go along with that.
"iiNet won't support any scheme that forces ISPs to retain data in order to allow for the tracking of customer behavior and the status of any alleged infringements against them," said iiNet Chief Regulatory Officer Steve Dalby. "Collecting and retaining additional customer data at this level is inappropriate, expensive and most importantly, not our responsibility."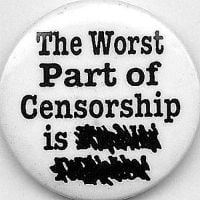 Since any agreement would have to implemented equally across the country's main ISPs, a strike scheme with punishments seems to be dead in the water, without fresh legislation at least. So, the suggestion is that ISPs could be asked to do what many others are currently doing around the world – implement blocking of file-sharing sites. The notion has drawn the ire of the local Pirate Party who say they condemn any kind of censorship regime.
"Yet again we are faced with a government that is an enemy of the Internet," said Simon Frew, President of Pirate Party Australia. "Previous Attorney-Generals organized secret meetings between ISPs and the copyright lobby, deliberately excluding consumers, and now history repeats. We demand that any consultation about the future of the Internet be conducted transparently and include competent and trusted representatives of the community, not just vested interests."
It's no surprise that online piracy has again become a political issue in Australia. This past year the country has been in the news several times due to infringement issues, including a public admonishment by the U.S. Ambassador to Australia which referred to Aussie TV fans as "some of the worst offenders" in the world when it comes to downloading TV shows such as Game of Thrones.