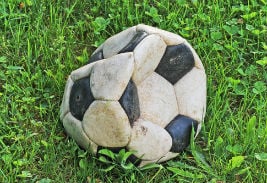 In 2018, top-tier Spanish football league LaLiga caused widespread uproar with a clever yet intrusive anti-piracy tool.
In common with its counterparts overseas, LaLiga's premium content is widely pirated in both homes and commercial premises such as bars and restaurants. Since LaLiga couldn't hope to visit them all, the football league added a new feature to its official app.
Users' phones effectively became spying devices that could listen to their surroundings and, when LaLiga matches were identified, report the GPS locations of the premises back to LaLiga.
A year later, LaLiga was hit with a 250,000 euro fine by Spain's data protection agency AEPD but the company vowed to continue fighting "this very serious scourge that is piracy". LaLiga kept its word and an operation just announced by local police reveals that commercial premises using pirate IPTV and similar services will be prosecuted.
Coordinated Operation Across 13 Regions
Following a complaint filed by LaLiga in January 2022, Spain's National Police launched an investigation into a piracy network supplying bars across the country in breach of copyright law. The infringed content included matches from LaLiga Santandar and the prestigious UEFA Champions League.
The investigation identified locations in more than a dozen regions across Spain including Seville, Malaga, Cordoba, Zaragoza, Valladolid, Murcia, Palma de Mallorca, Gijón, Madrid, Vigo, Las Palmas, Bilbao and Barcelona. Coordinated inspections were carried out by police on a day when LaLiga Santander matches were being played, and 166 bars were identified as being involved in the fraudulent display of copyrighted content.
"As a result of [the operation], the entire infrastructure that allowed the illegal viewing of paid multimedia content was dismantled, with the identification of those responsible and the cessation of the illegal service they provided," a statement from the National Police reads.
Alleged Intellectual Property Crimes
During the operation police seized a large number of piracy-configured devices including Amazon Firesticks, generic Android boxes, and others from unnamed manufacturers. These will be used as evidence in prosecutions against those suspected of intellectual property infringement crimes.
According to the authorities, the owners of the bars that used the devices to receive and display pirated live matches will be charged with offenses related to the fraudulent reception and distribution of copyrighted broadcasts accessed from encrypted sources.
"With this they obtained a fraudulent economic benefit since they offered the possibility of watching sporting events, only broadcast through encrypted channels that made them possessors of an extra service that other establishments did not offer," police say.
Economic damage to the rightsholders is currently estimated at €1,066,386 ($1.12m). Police are yet to announce any charges against the operators of the piracy network supplying the bars but that may only be a question of time.