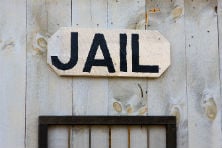 Just two years ago around 277 million people used the Internet in India. Today there are estimates as high as 355 million and with a population of more than 1.3 billion, India has plenty of growth yet to come.
Also evident is that in addition to a thirst for hard work, many Internet-enabled Indians have developed a taste for Internet piracy. While the US and Europe were the most likely bases for pirate site operators between 2000 and 2015, India now appears in a growing number of cases, from torrent and streaming platforms to movie release groups.
One site that is clearly Indian-focused is the ever-popular Tamilrockers. The movie has laughed in the face of the authorities for a number of years, skipping from domain to domain as efforts to block the site descend into a chaotic game of whack-a-mole. Like The Pirate Bay, Tamilrockers has burned through plenty of domains including tamilrockers.in, tamilrockers.ac, tamilrockers.me, tamilrockers.co, tamilrockers.is, tamilrockers.us and tamilrockers.ro.
Now, however, the authorities are claiming a significant victory against the so-far elusive operators of the site. The anti-piracy cell of the Kerala police announced last evening that they've arrested five men said to be behind both Tamilrockers and alleged sister site, DVDRockers.
They're named as alleged Tamilrockers owner 'Prabhu', plus 'Karthi' and 'Suresh' (all aged 24), plus alleged DVD Rockers owner 'Johnson' and 'Jagan' (elsewhere reported as 'Maria John'). The men were said to be generating between US$1,500 and US$3,000 each per month. The average salary in India is around $600 per annum.
While details of how the suspects were caught tend to come later in US and European cases, the Indian authorities are more forthright. According to Anti-Piracy Cell Superintendent B.K. Prasanthan, who headed the team that apprehended the men, it was a trail of advertising revenue crumbs that led them to the suspects.
Prasanthan revealed that it was an email, sent by a Haryana-based ad company to an individual who was arrested in 2016 in a similar case, that helped in tracking the members of Tamilrockers.
"This ad company had sent a mail to [the individual], offering to publish ads on the website he was running. In that email, the company happened to mention that they have ties with Tamilrockers. We got the information about Tamilrockers through this ad company," Prasanthan said.
That information included the bank account details of the suspects.
Given the technical nature of the sites, it's perhaps no surprise that the suspects are qualified in the IT field. Prasanthan revealed that all had done well.
"All the gang members were technically qualified. It even included MSc and BSc holders in computer science. They used to record movies in pieces from various parts of the world and join [them together]. We are trying to trace more members of the gang including Karthi's brothers," Prasanathan said.
All five men were remanded in custody but not before they were paraded in front of the media, footage which later appeared on TV.