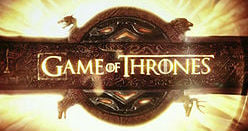 Game of Thrones has been the most pirated TV-show online for years, and this isn't expected to change anytime soon.
While most of today's piracy takes place through streaming services, BitTorrent traffic remains significant as well. The show's episodes are generally downloaded millions of times each, by people from all over the world.
In recent years there have been several attempts to quantify this piracy bonanza. While MILLIONS of downloads make for a good headline, there are some other trends worth looking at as well.
TorrentFreak spoke to Abigail De Kosnik, an Associate Professor at the University of California, Berkeley. Together with computer scientist and artist Benjamin De Kosnik, she runs the BitTorrent-oriented research project "alpha60."
The goal of alpha60 is to quantify and map BitTorrent activity around various media titles, to make this "shadow economy" visible to media scholars and the general public. Over the past two weeks, they've taken a close look at Game of Thrones downloads.
Their tracking software collected swarm data from 72 torrents that were released shortly after the first episode premiered. Before being anonymized, the collected IP-addresses were first translated to geographical locations, to reveal various traffic patterns.
The results, summarized in a white paper, reveal that during the first five days, alpha60 registered an estimated 1.77 million downloads. Of particular interest is the five-day time-lapse of the worldwide swarm activity.
Five-day Game of Thrones piracy timelapse
The time-lapse shows that download patterns vary depending on the time of the day. There is a lot of activity in Asia, but cities such as Athens, Toronto, and Sao Paulo also pop up regularly.
When looking at the absolute numbers, Seoul comes out on top as the Game of Thrones download capital of the world, followed by Athens, São Paulo, Guangzhou, Mumbai, and Bangalore.
Perhaps more interesting is the view of the number of downloads relative to the population, or the "over-pirating" cities, as alpha60 calls them. Here, Dallas comes out on top, before Brisbane, Chicago, Riyadh, Saudi Arabia, Seattle, and Perth.
Of course, VPNs may skew the results somewhat, but overall the data should give a pretty accurate impression of the download traffic around the globe.
Below are the complete top tens of most active cities, both in absolute numbers and relative to the population. Further insights and additional information is available in the full whitepaper, which can be accessed here.
Note: The download totals reported by alpha60 are significantly lower than the MUSO figures that came out last week. Alpha60 stresses, however, that their methods and data are accurate. MUSO, for its part, has made some dubious claims in the past.
—
Most downloads (absolute)
1 Seoul, Rep. of Korea
2 Athens, Greece
3 São Paulo, Brazil
4 Guangzhou, China
5 Mumbai, India
6 Bangalore, India
7 Shanghai, China
8 Riyadh, Saudi Arabia
9 Delhi, India
10 Beijing, China
—
Most downloads (relative)
1 Dallas, USA
2 Brisbane, Australia
3 Chicago, USA
4 Riyadh, Saudi Arabia
5 Seattle, USA
6 Perth, Australia
7 Phoenix, USA
8 Toronto, Canada
9 Athens, Greece
10 Guangzhou, China