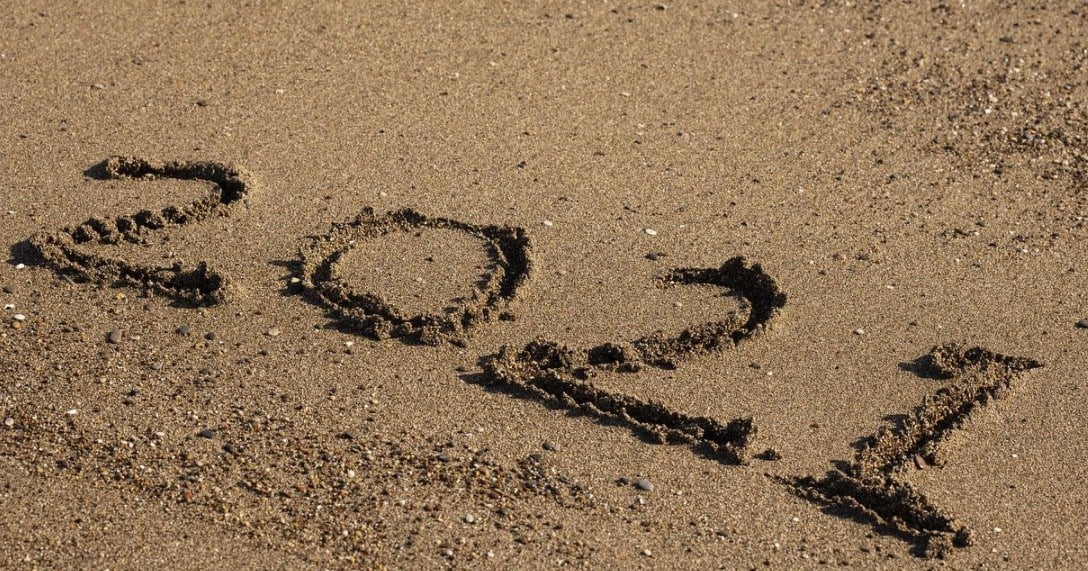 Every year we write hundreds of articles here at TorrentFreak, and some are more popular than others.
On the brink of the new year, we look back at 2021 by going over the twelve most read news items of the last 12 months.
All in all, it was quite a controversial year once again. Pirate IPTV services were targeted around the globe, Yout.com managed to temporarily get itself unblocked in Brazil, and Netflix intensified its VPN ban. Of course, no list is complete with at least a few Pirate Bay mentions.
But what will 2022 bring?
Popular stream-ripping site Yout.com is fighting legal disputes around the world, including a lawsuit against the RIAA in the US. In Brazil Yout's operator, Johnathan Nader, scored a victory earlier this year after he successfully appealed a website blockade. However, this blockade was later reinstated after the Brazilian authorities launched a criminal prosecution.
Netflix stepped up its efforts to ban VPN and proxy users from bypassing geographical roadblocks. The streaming service started blocking residential IP addresses since some unblocking tools use these to bypass restrictions. This decision was not without collateral damage as many regular Internet users without a VPN reported "missing content" on Netflix.
In September, the Federation Against Copyright Theft and West Midlands Police announced that they shut down a major illegal streaming operation in the UK. Two men and a woman were arrested on suspicion of copyright infringement and fraud-related charges. The service reportedly had hundreds of thousands of customers who were greeted by a police message instead of the expected TV content.
In Italy, the authorities reported a follow-up to a 2020 raid that shut down a pirate IPTV provider. More than 70 people face complaints, and 49 resellers of the service are required to pay more than 500,000 euros in fines. Police may go after IPTV customers next as they reportedly have a database of 65,000 users.
In February of last year, the high-profile Denuvo cracker EMPRESS was reportedly targeted by the police. In an interview, the cracker pointed a finger at the popular repacker Fitgirl, while blaming Reddit users for reporting her to the authorities.
Popular BitTorrent client uTorrent was once again flagged as problematic by anti-virus vendors. Microsoft's Windows Defender took drastic action by simply removing the application from the operating system. The software was categorized as 'riskware,' 'malware,' and 'potentially unwanted software.' In addition to uTorrent, rival client qBitTorrent faced similar problems.
There were dozens of movie leaks in 2021 but James Bond's "No Time to Die" garnered the most interest among readers. Despite the broad attention, the download numbers were relatively low for this low-quality leak that took place before the US theatrical premiere. The download numbers picked up later in the year when a high-quality copy appeared online.
The Pirate Bay suffered a few stints of downtime last year. One quite unique issue appeared in January when the site became nearly impossible to use. These confusing technical problems had many users scratching their heads but, with a bit of creativity, it was still possible to make it work.
After a GitHub takedown battle, Take-Two Interactive sued several programmers linked to the popular re3 and reVC Grand Theft Auto fan projects. Responding in court, the programmers said that their game fixes and enhancements are fair use.
The Pirate Bay quietly turned 18 this year. The site survived several shutdown attempts and remains online. According to Pirate Bay co-founder Peter Sunde, the torrent site simply can't be stopped by rightsholders. "The only way for it to die is if people running it grow tired and try to kill it off. There's no power from the movie or tech companies that can affect that," Sunde told us.
A coalition of Hollywood studios plus Amazon, Netflix and Apple sued two IPTV providers in the US. The companies targeted AllAccessTV and Quality Restreams, which are allegedly operated by the same person. The complaint claims that sales take place through a fake VPN website and a large network of resellers who funnel customers and revenue to the platforms.
In September, the world's oldest active torrent file turned 18 years old. "The Fanimatrix" torrent was published in 2003 when BitTorrent was still a relatively new protocol. At the time, the torrent's creator saw it as the only affordable option to share the Matrix fan film with the world. Fast forward to the start of 2022 and the torrent is still going strong.