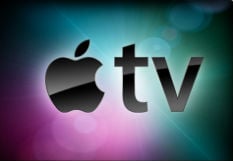 Earlier this year Popcorn Time made headlines all over the Internet as one of the first apps to combine a simple and stylish user interface with an effective way to stream torrents.
The application also inspired dozens of developers to start their own spinoffs. While most of these apps mimicked the looks and functionality of the original application, TorrenTV offers something completely different.
Instead of providing a Netflix-style index of movies, TorrenTV allows people to add their own torrents and stream these directly to an Apple TV.
"Popcorn Time is beautiful in code and in looks but I wanted to do two things that PopcornTime didn't allow me, watch movies directly on my TV and add new torrents which Popcorn Time doesn't have yet," TorrenTV developer Carlos tells TorrentFreak.
Carlos started coding and a few weeks later TorrenTV was born. The application works by simply dropping a torrent or magnet link into it. The video file starts downloading and via Airplay it can be streamed directly to an Apple TV.
TorrenTV for Linux, Mac and Windows
TorrenTV uses Popcorn Time code and is built on the same Peerflix and torrent-stream libraries. There are plans to extend its functionality by adding Chromecast and Roku support in the future, but its simplicity will remain.
One of the main differences compared to Popcorn time is that TorrenTV doesn't offer an index of movies. This may be a downside for some, but according to Carlos this is an advantage.
With no index of pirated content it can't be taken down by the MPAA, which happened to Popcorn Time a few weeks ago.
For those who are interested in taking it for a spin, TorrenTV is available for Mac, Windows and Linux and can be downloaded from the official site.