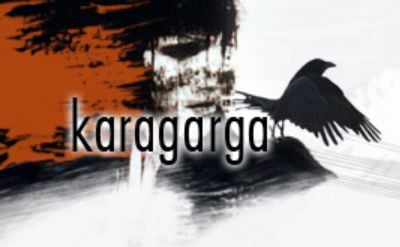 For millions of people around the world, subtitles are the only way to enjoy media in foreign languages. For the deaf and hard of hearing, they are absolutely essential.
Nowadays, most large streaming platforms and broadcasters are aware of the importance of offering a range of subtitle options to their viewers.
On pirate sites, the situation is no different. There's a decades-long tradition of fansubbing which sees volunteers work together to supply homebrew subtitles to the masses. In many cases, these volunteers beat official channels, especially for non-mainstream content.
There are licensed and official sources for subtitles, but every now and then, we see fan-made subtitles appear on legal platforms. This is exactly what happened a few days ago, in a rare encounter between two of the largest cinephile platforms.
TCM Meets Karagarga
As part of its programming, Turner Classic Movies (TCM) recently broadcast the 1970 Spanish drama film "El Jardín de las Delicias," also known as "The Garden of Delights" in English. The film is widely regarded as a top classic, which TCM viewers expect to see on the "national treasure".
What viewers didn't expect to see, however, were 'pirated' subtitles and a reference to a BitTorrent tracker during the credits roll.
"Subtitles: Supersoft and Scalisto for KG," an inserted subtitles credits line reads, as spotted by movie archivist 'Jon' on Twitter.
To the average viewer, this might not ring any bells. However, those in the know immediately recognize these as fansubs. Quite interesting ones too, considering the "KG" reference.
Invaluable Film Archive
KG stands for Karagarga, an illustrious BitTorrent tracker that's been around for more than 18 years. Becoming a member of the private community isn't easy but those inside gain access to a wealth of film obscurities.
The site focuses on archiving rare classic and cult movies, as well as other film-related content. Blockbusters and other popular Hollywood releases can't be found on the site as uploading them is strictly forbidden.
This policy has helped the tracker to stay off the radar, as far as that's possible. This allowed the community of tens of thousands of film fans to build an irreplaceable archive of the world cinema. This isn't an exaggeration, the site has unique copies of films that are simply not available elsewhere.
While the tracker operates without permission from rightsholders, filmmakers, cinema researchers, and cinephiles have recognized the important role it plays to safeguard film history. Or as the National Post put it a few years ago;
"Movies of unflagging historical merit are otherwise lost to changes in technology and time every year: film prints are damaged or lost, musty VHS tapes aren't upgraded, DVDs fall out of print without reissue, back catalogs never make the transition to digital.
"But should even a single copy of the film exist, however tenuously, it can survive on Karagarga: one person uploads a rarity and dozens more continue to share."
Source?
The subtitles that appeared on Turner Classic Movies were made for a Karagarga release, too but weren't necessarily sourced through the site. The fansubs may be available through other subtitle repositories as well.
TorrentFreak contacted TCM to find out if the company has any idea how the subtitles ended up on the official broadcast, but the company didn't immediately reply (see update below). The problem may lie with a third party, as the Criterion streaming service reportedly shows the same subtitles.
The source and whatever reason these subtitles appeared on the official TCM broadcast is irrelevant. The true cinephiles will appreciate the mention.
Of course, this is not the first time that we have seen 'pirated' subtitles appear on legitimate platforms. Sky, for example, displayed unofficial subs on a Chernobyl episode and Netflix also had similar issues on several occasions in the past.
Update: A TCM spokesperson informed us that, according to Janus Films, the subtitles were supplied by the worldwide rights holder, which is the Spanish distributer Video Mercury.