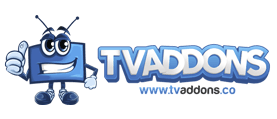 TVAddons is perhaps the best well known Kodi add-on resource around today.
Over the past couple of years, however, the site has battled lawsuits in both Canada and the United States, something that has proven a huge drain on both the site and founder Adam Lackman.
Given the nature of some Kodi add-ons, it's no surprise that they are regularly linked with copyright infringement. However, a takedown notice received this week by TVAddons doesn't mention the word 'copyright' once.
Sent to TVAddons by anti-piracy outfit Copyright Integrity, the notice begins by stating the company is acting on behalf of Cricket Australia (CA), the governing body for cricket in Australia. Copyright Integrity's client page confirms the connection with CA and other cricket organizations around the world.
The complaint targets a now-deleted page on TVAddons listing details of the Cricket Australia Kodi Addon, an add-on that scraped Cricket Australia's free-to-air cricket streams and made them available within Kodi for convenience, but without permission from CA.
The complaint, however, doesn't mention the add-on at all, even in passing. Instead it majors on the unlicensed use of Cricket Australia's trademarks and logos.
"[P]lease note that any unlicensed commercial use and exploitation of the names 'CA', 'Cricket Australia', or any combination thereof; or CA's proprietary trademarks, logos or images constitutes an infringement of CA's intellectual property rights," the complaint reads.
"Further, any unlicensed commercial utilization of CA's names, proprietary
logos/trademarks or images is in violation of the exclusive rights granted to CA's licensees, sponsors and partners. No entity is permitted to commercialize any of CA's names, trademarks, logos or images in a manner that suggests an association between a third party and such of CA's intellectual property rights."
While the use of the CA logo is clear to see, the complaint then goes off on an odd tangent, claiming that TVAddons should not only remove the page within 48 hours (the site actually deleted it within five) but also stop listing "unlicensed Cricket Australia merchandise" on TVAddons and "remove and disable access to all existing listings and classified advertisements which pertain to the sale and distribution of unlicensed CA merchandise."
While TVAddons quickly complied, it remains unclear whether Cricket Australia actually has a problem with the add-on itself, which is not even hosted on TVAddons but on Github. In any event, the end result is the deletion of the page and disappointment from TVAddons, who believe that users should have access to content in the most convenient manner.
"Preventing users from viewing free and publicly accessible content through their own choice of medium signals an unfortunate trend for the state of individual rights and freedoms," a TVAddons representative told TF.
"The Electronic Frontier Foundation's Privacy Badger reports that watching a video on cricket.com.au exposes a user to over 26 different trackers ranging from Facebook to Google, Gigya to Roy Morgan. A total of 27 cookies are downloaded to the user's computer without consent.
"Users should have the right to view publicly accessible content without having 'legal' malware downloaded to their computer, streaming through Kodi was one of many available options. We hope that the move towards decentralized technologies will put control back into the hands of the people who matter the most, away from privacy violating corporations."
While Cricket Australia was never specifically mentioned as the cause, development of the (unofficial) Cricket Australia Kodi Add-On was actually shelved in April 2018 by developer Aussie Add-Ons following complaints from rightsholders.
"It's with our greatest displeasure to announce that Aussie Add-ons will no longer be operating," the shutdown notice read.
"After being contacted by some content providers about copyright violations, we believe it's best that we stop supporting all of our add-ons. Our aim was to support those users wanting to use free and Open Source software to enjoy Australian free-to-air content on their Kodi installations, which I think we managed to do.
"Unfortunately it seems we have crossed a line, and therefore we must comply and remove all of our add-ons and code."
TorrentFreak reached out to Copyright Integrity for more information but at the time of publication we were yet to hear back.