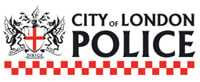 Deterring online piracy has become one of the main goals of City of London Police in recent years.
In September 2013 the Police Intellectual Property Crime Unit was founded, marking the start of a broad enforcement campaign to decrease online piracy rates.
PIPCU initially began by sending out warning letters to pirate site owners, asking them to go legit or shut down. This was soon followed by a campaign targeted at domain registrars, asking them to suspend the domain names of several "illegal" sites.
The domain suspension requests haven't been particularly effective. Information obtained by TorrentFreak following a Freedom of Information request filed last year revealed that only 5 out of 70 domain registrars complied with police requests.
This year we asked PIPCU for an update to see if any progress was being made, but months passed by without a response. Normally, police must respond within 20 working days but this request proved to be more difficult.
After several delays and passed deadlines we finally received a response this week. However, it was not the number of rejected domain suspensions we asked for. Instead, PIPCU sent a statement explaining that domain suspensions are no longer a top priority.
"Whilst PIPCU continues to make domain suspension requests as a component of Op Creative, more emphasis is now placed onto other disruption activities," they note.
"This decision was taken following an adverse response by ICANN to a challenge to our domain suspension requests."
This response suggests that the police changed their strategy after a successful challenge by domain registrar EasyDNS, who they accused of facilitating criminal activity by its refusal to suspend several websites.
In response EasyDNS took the matter to the overseeing body ICANN which ruled that registrars are not required to suspend a domain name without a valid court order.
ICANN's decision was a blow to the police who therefore decided to place less emphasis on domain suspension efforts.
However, even though PIPCU has changed its enforcement priorities we previously learned that it still sent shutdown requests for 317 'pirate' domain names, which is much more than the year before.
Again, we asked PIPCU how many of these were rejected.
Just before publishing we received what appears to be the final answer. Despite earlier indications that the numbers are available, PIPCU now says they are no longer recorded.
One thing's obvious though, the efforts weren't very effective.
"Whilst information is recorded on the number of suspension requests sent out, information is no longer recorded on registrar responses to individual domain suspension requests, however as a guide these requests have predominantly refused," PIPCU concludes.