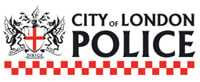 Earlier this week City of London Police arrested the alleged operator of a range of proxy sites. The action was framed as a success but new information obtained by TorrentFreak shows that other police anti-piracy efforts are far less effective.
"Operation Creative" began with the sending of warning letters to site owners, asking them to go legit or shut down. Late last year this was followed by a campaign targeted at domain registrars, asking them to suspend the domain names of several "illegal" sites.
"If a website fails to comply and engage with the police, then a variety of other tactical options may be used including; contacting the domain registrar informing them of the criminality and seeking suspension of the site," the City of London Police told TorrentFreak.
To find out more about the scope of this operation, back in June TorrentFreak sent a Freedom of Information (FOI) request to the police which provided new insights into the effectiveness of this process.
Following its launch in the last quarter of 2013, City of London Police's Intellectual Property Crime Unit (PIPCU) sent warning letters to the operators of 107 'pirate' sites. All of these sites were referred by entertainment industry groups, and include most of the popular file-sharing domains.
Interestingly, the FOI data further reveals that 109 domain names were referred to PIPCU in total, which means that the police didn't take any action against two of the reported sites. There are no additional details explaining why these sites were not considered to be infringing.
In addition to contacting site owners directly, PIPCU also approached domain name registrars with requests to suspend these pirate sites. In total the police sent out suspension requests for 75 domain names, and only five of these were granted. The other 70 requests were denied.
This relatively low success rate of less than 7% shows that domain registrars are not easily convinced to suspend accounts without a court order. The only registrar that we know of who did comply was PDR Ltd (Public Domain Registry), who seized ExtraTorrent's domain name and several others.
PIPCU letter to registrars
At the other end of the spectrum is EasyDNS. The registrar refused to suspend any domains without due process, and helped to transfer several suspended domains away from PDR by launching an appeal at ICANN.
EasyDNS CEO Mark Jeftovic is happy to hear that other registrars also denied the PIPCU requests. While he believes that registrars and other Internet services have an obligation to prevent acute threats to the network, which may require domain suspensions, this is not the case with alleged pirate sites that haven't been found guilty by a court of law.
"When somebody identifying themselves as law enforcement, directs registrars to takedown functioning websites or even hijack their traffic in the absence of some legal due process, then we are in the early stages of living in a world of 'rule by decree'," Jeftovic tells TorrentFreak.
EasyDNS' CEO believes that in a time where governments and law enforcement agencies are illegally monitoring their own citizens to make sure that they obey the law, the public has the right to question authority.
"In a world where our governments are quickly losing their legitimacy to rule, we, as citizens and private enterprises now have to put the onus on governments and their enforcement agencies at every turn: prove what you're doing is legal, or leave me alone. That's what 'due process' is all about," Jeftovic says.
In the case of PIPCU's domain suspensions, nearly all registrars did indeed question the legitimacy of the request. While PIPCU has the right to request action from a registrar, its letter carries no more weight than one from the average man in the street.
That said, thus far there are no signs that PIPCU is backing down. Operation Creative is still in full force and last week they began hijacking the first ad banners. As it turns out, advertising companies are easier to convince than domain name registrars.