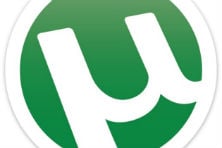 When BitTorrent Inc. announced its plan to make uTorrent ad-supported there was a small user revolt.
The people complaining were mostly annoyed that there would be no option to disable the ads. Luckily, BitTorrent listened to the feedback and quickly decided that users would indeed get a chance to opt-out.
However, new stats revealed by the San Francisco company show that there are plenty of users who do not disable the ads displayed in the top bar. In fact, billions of ad impressions have been served since the change was introduced late last year.
According to BitTorrent Inc. the uTorrent and BitTorrent mainline clients are currently good for six billion ad displays a month. Most of these come from uTorrent, which has by far the largest user base of the two.
uTorrent Ad
Based on the stats reported by BitTorrent, the uTorrent client serves more than five billion ads every month. This is quite an impressive figure and more than most smaller advertising companies serve on their entire network.
A quick inspection of the type of ads run on the network reveals that poker software and PC performance 'enhancing' apps are the most advertised products. This may of course differ based on the country people download from.
Some of the advertised products are downloaded by thousands of people a day. A product called "SpeedUpMyComputer" has more than 45,000 seeders and hundreds of active downloaders at the time of writing.
Thus far we haven't been able to spot any ads for premium brands, or plugs for entertainment industry companies. This might be the next challenge for BitTorrent, because there's certainly an audience to cater to.
As we reported earlier not all ads are allowed on the network. For example, BitTorrent does not accept ads for torrent-friendly VPN providers as these are considered to be "high risk" for some reason.
All in all, it is safe to assume that the ads are providing a healthy new revenue stream for the company. Over the past years the bulk of the revenue came from toolbar installs but with the current numbers the ads have the potential to add a few million to that each year.
TorrentFreak asked BitTorrent to comment on the dazzling numbers and the company's outlook for the future, but we received no response.