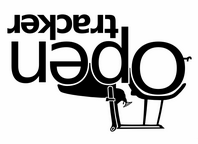 OpenBitTorrent and PublicBitTorrent are two non-commercial BitTorrent trackers running on the beerware-licensed Opentracker software. Neither service hosts or links to torrent files and both are free to use by all torrent users.
The services, which were listed as number one and two in our latest list of most-used trackers, coordinate the downloads of 30 million people at any given point in time.
This means that the trackers handle a staggering three billion connections per day – each.
However, starting a few days ago the trackers stopped working entirely. While the trackers have had their fair share of downtime in the past, it's not often that both of the top trackers are offline for more than a day. Needless to say, this caused concern among some of the most avid file-sharers.
PBT and OBT down
To find out more TF contacted the owner of OpenBitTorrent, who told us that the current downtime is intentional. The tracker is replacing some hardware, a process that could take a week or more to complete. In any event, there is no doubt that the tracker will continue business as usual in the near future.
We also reached out to PublicBitTorrent, whose owner confirmed they are also working on maintenance issues. There is currently no ETA for when the tracker will return, but the current downtime will continue for several days at least.
The upside to all the bad news is that most people can still download torrents. In fact, the majority of BitTorrent users probably failed to notice the downtime to begin with.
Instead of using a tracker, most downloads work fine when they rely solely on DHT and PEX, which allows downloaders to get info on other peers from each other, instead of a central tracker. This works just fine in most situations, especially for popular files.
The downtime is most problematic for users of BitTorrent proxy services. These often advise users to disable DHT and PEX to prevent their real IP-addresses from leaking out, so unless a torrent has other working trackers, nothing can be downloaded for the time being.
For users of proxy services there is no other option than to wait until the trackers return. Meanwhile, udp://tracker.istole.it:80/announce is the largest BitTorrent tracker that's still online.