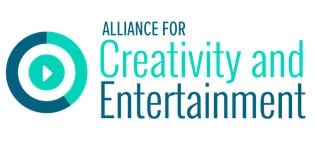 After a standing start just over two years ago, the Alliance for Creativity and Entertainment quickly became the most feared anti-piracy group on the planet.
Compromised of around three dozen entertainment companies, including the major Hollywood studios, Netflix and Amazon, the group now targets piracy on a global scale, sharing resources and costs to tackle infringement wherever it might be.
Last week the group took down Openload and Streamango, a dramatic and significant action by any standard. However, as documented here on several occasions (1,2,3), the anti-piracy group also shuts down smaller players with little to no fanfare. Today we can report that another two sites have joined the club.
The first, IPTVBox.plus, appears to have been a seller/reseller of IPTV services targeted at the Brazilian market. Its packages started off pretty cheaply, less than US$4.50 for around 1000 standard definition channels.
The 'master' package, however, offered an impressive 13,000 mixed SD, HD and 'FullHD' channels for around US$9.70 per month, almost double the price but still cheap by most standards.
Thanks to the intervention of ACE, however, the site's domain is now in the hands of the MPA. A notice on the site informs visitors that the platform bit the dust for infringing copyright. The familiar timer then runs down to zero and diverts disappointed users to the ACE homepage for a lesson in copyright.
Finally, a dedicated streaming portal has also handed over its domain to ACE. PlanetaTVonlineHD.com first appeared online in 2015, streaming popular TV shows such as Game of Thrones, The Walking Dead, and Prison Break to a fairly sizeable audience.
But now, without any official announcement from ACE, the show is clearly over for the TV show streaming platform.
Like so many other similar sites and services, its domain now redirects to the ACE anti-piracy portal. What happened between the parties may never be known but it seems fairly obvious that the group's influence convinced the site's operator that continuing just wasn't worth the trouble.
Finally, over the past week ACE has been taking control of more Openload, Streamango, and StreamCherry domains. We previously reported that Openload.co, oload.cc, oload.club, oload.download, openload.pw and oloadcdn.net had been seized, but more can be added to the list. They are:
StreamCherry.com, Oload.stream, fruithosted.net, oload.win, oload.life, oload.services, oload.xyz, oload.space, oload.biz, oload.vip, oload.tv, oload.monster, oload.best, oload.press, oload.live, oload.site, oload.network, oload.website, oload.online, olpair.com, and openload.status.