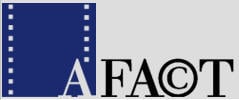 It's day eleven in the copyright infringement case of AFACT – representing several Hollywood studios – and Aussie ISP iiNet (earlier coverage of day one, day two, day three, day four , day five, day six, day seven, day eight, day nine, day ten.
The case continued Wednesday in the Federal Court, with iiNet CEO Michael Malone taking the stand for the third consecutive day.
Again AFACT barrister Tony Bannon tried to portray iiNet as an encourager of copyright infringement on its network, by referring to iiNet marketing where the ISP measures bandwidth in terms of how much music or TV episodes people can download. Malone said the company did this simply to give a customer an easier barometer by which to measure their consumption.
When questioned on the music aspect, Malone said the company referred to legal downloads, such as those from iTunes. Bannon countered by saying this could not be the case, since iiNet did not count downloads from iTunes towards a customer's bandwidth quota.
According to iTWire, a welcome email from iiNet to new customers ended with, "Thanks for choosing iiNet. Happy downloading."
By drawing attention to the above ponts, AFACT hopes to show that iiNet encouraged infringements, thereby losing its safe habor protection as a carrier.
CW reports that AFACT presented press articles regarding the levels of BitTorrent transfers on the Internet, in the context of actions taken by ISPs in order to limit P2P traffic.
In one article, Malone had said that BitTorrent transfers accounted for around 50% of all Internet traffic and admitted in court that BitTorrent had been used on iiNet's network since it became available. He went on to agree that while much of this traffic involved the transfer of movies and TV shows, he didn't feel that "..every young person in Australia is downloading illegally using BitTorrent."
One exchange apparently raised a laugh in the courtroom when Bannon accused Malone of attracting heavy-usage customers in order to boost iiNet profits.
"I would prefer [those customers] go to someone else and let someone else be sued," said Malone.
"And you're happy to take their money in the meantime?" Bannon asked.
"Yes," he replied.
Yet again, Bannon raised the issue of iiNet's failure to forward AFACT copyright infringement allegations to its customers. However, an email presented from the Internet Industry Association's Peter Coroneos, indicated that he was concerned that doing so could lead to an assumption that ISPs are responsible for the actions of their customers.
In the email exchange with Malone, Coroneos said it would be preferable and advantageous for all involved if the content owners could provide some legal alternatives.
After Bannon showed the court documentation showing policies in place at rival ISPs to deal with allegations of copyright infringement, Malone again confirmed that iiNet has no formal policy on how to deal with these type of allegations, noting that the company had yet to be presented with evidence of what he described as a "repeat infringer".
Earlier in the case, Malone had defined a repeat infringer as one who had been proven as such by a court, but Bannon mocked Malone, asking if the iiNet CEO had just heard what he'd said and would he like to think about the question again for a moment.
Malone said he didn't and Bannon accused him of treating the proceedings as a game.
The case continues tomorrow.