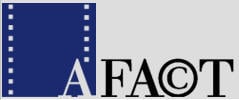 On the second day of the case (report for day one here) AFACT presented the court with documents which it said showed internal emails between iiNet employees (including CEO Michael Malone) which discussed how to deal with copyright infringement notices.
AFACT said that the email documents, which were seen by CW, show that the ISP could have done more to deal with the alleged infringements.
AFACT's barrister, Tony Bannon, noted that iiNet training documents indicated that the ISP knew its customers were using P2P networks, which he said showed the the ISP knew what its customers were doing. Of course, just because iiNet knew the protocols or networks being used by its subscribers, it doesn't necessarily follow that they knew the copyright status of material being transferred. Indeed, with BitTorrent, monitoring and identification (by, for example, using fingerprinting techniques) is almost impossible.
The emails, which were sent between iiNet CEO Michael Malone and bosses of another ISP, Westnet, which at the time was being acquired by iiNet, were said to contain discussions of how to deal with AFACT infringement notices.
According to ITnews, Malone asked how Westnet dealt with these infringement notices. Westnet had developed an automated system to pass on infringement notices to its customers, a process Malone described as "making more work for no benefit."
While Westnet said it was "acting with conscience" when it passed the AFACT infringement notices on to customers, Malone was said to be scathing in defense of due process and consumer rights.
"Taking the opposing argument, a random third party is lodging an unsubstantiated accusation against a customer and you're passing it on?" wrote Malone in an email, continuing, "Your current approach is doing damage to the industry and iiNet's position on this matter."
After AFACT ended its opening statements around lunchtime, the court heard those from iiNet.
Richard Cobden for the ISP characterized AFACT's case as a "novel composition and adventurous" and "a dramatic extension of the application of the law". He then went on to describe AFACT's earlier allegations of 94,942 infringements as "artificially inflated by a contrived process".
Cobden said that AFACT incorrectly counted these infringements. According to CW, AFACT counted the same infringements more than one – if it checked in the morning for infringements and then again in the afternoon, if the same infringement on an individual's computer was still ongoing, AFACT counted it as another infringement, not a single extended one.
Tomorrow will see the end of iiNet's opening arguments and then it will be AFACT's turn to call its first witnesses.
This section of the case is scheduled to run for two weeks, then everyone will take a break for another two. The case will then conclude after a further two weeks of hearings.