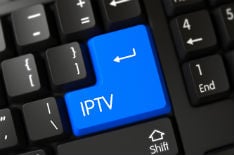 In April 2020, members of the Alliance for Creativity and Entertainment including Columbia, Amazon, Disney, Paramount, Warner, and Universal filed a lawsuit in the US against the operators of Nitro TV.
Together they alleged that the pirate platform, led by Alejandro "Alex" Galindo, engaged in "massive and blatant infringement" of their copyrighted works including hit TV show The Office and movies such as Joker.
A May 2020 injunction prevented the service from operating but Galindo was reportedly uncooperative in the discovery process and was accused of destroying evidence, for which the studios demanded monetary sanctions.
Nitro TV: Court Should Dismiss Case
Late last month, counsel for Galindo told the court that the reason his client had refused to answer questions is that he fears the endgame for the studios could be a criminal prosecution.
In the meantime, the studios are still trying to serve Martha Galindo (Alejandro Galindo's mother) since she allegedly played a major role in the finances of the Nitro operation. The failure to serve Martha is clearly a key issue for the studios but the resulting delays in the case are also cited by Alejandro as a reason to dismiss the case entirely.
Unsurprisingly, the studios are now taking an entirely opposite stance.
Untimely, Frivolous Opposition Containing "Outright Lies"
In their quest to serve Martha with their second amended complaint, the studios sought permission from the court to serve by alternative means. Alejandro opposed the motion but according to the plaintiffs that submission is flawed, not least since among other things, it contains "outright lies".
The studios say that Alejandro's assertion that their work to serve Martha is slowing the case down is incorrect. In fact, if anyone is to blame for this hindrance, it is him.
"Defendant seems to be taking the position throughout his [opposition] that Plaintiffs' request for leave to serve Martha Galindo by alternative means 'causing an unreasonable delay.' That is incorrect and frankly laughable given the record," they inform the court.
"Defendant conveniently fails to acknowledge that Plaintiffs have sought Martha Galindo's address from him through interrogatories in order to serve her, but he has refused to provide that information."
In addition to holding this piece of information back, the studios say that Alejandro hasn't produced a single document in response to requests, has failed to provide interrogatory responses, and later pleaded the Fifth Amendment to avoid answering their questions.
"If Defendant wants this case to move faster, he may provide all of the discovery Plaintiffs have requested," they add.
The Importance of Serving Martha Galindo
While it appears that Alejandro was the person in charge of the Nitro TV service, the importance of serving Martha Galindo becomes apparent when reviewing the studios' assessment of her role in the operation. In short, Martha managed the money and in common with any civil action of this type, the studios ultimately want to get their hands on it.
According to the movie and TV companies, third-party subpoenas allowed them to discover that over $7 million in sales of Nitro TV subscriptions and reseller credits were made through accounts held in Martha's name. These accounts were also used to pay for streaming servers and other infrastructure necessary to operate the Nitro TV service.
Also of note is that the accounts were used to make payments to a company that earned significant sums to promote and market the Nitro TV service.
Firestream LLC is reportedly operated by Veronica Orellana, the wife of Raul Orellana, who is more commonly known online as YouTuber 'Touchtone'. According to the plaintiffs, he received more than half a million dollars to market Nitro TV to the masses. Both Raul and Firestream LLC are named defendants in the ACE lawsuit.
Alejandro is Trying To Prevent Access to Millions
In summary, the studios believe that Alejandro's refusal to cooperate is aimed, at least in part, at preventing the studios from accessing the money generated by Nitro TV.
"It is, thus, clear that Martha Galindo is not only deeply involved with Nitro TV but is also holding substantial amounts of revenues derived from the Nitro TV infringing enterprise in her accounts. Accordingly, for Plaintiffs to obtain full relief, they must be able to bring Martha Galindo into this case so that she is subject to the ultimate judgment entered by this Court," they write.
"There can be no doubt that [Alejandro] is opposing Plaintiff's Motion for this very reason so as to prevent Plaintiffs from accessing the Nitro TV monies. It is for that same reason that Defendant has not provided Martha Galindo's address in response to Plaintiffs' discovery requests."
As a result, the studios ask the court to allow them to serve Martha by alternative means. There is a suggestion she may now be located in Mexico so the proposals include service via email, service via Alejandro Galindo's counsel (who previously declined such a request), mail to an identified address in Texas, and via a Facebook message.
The studios' reply to the court can be found here (pdf)