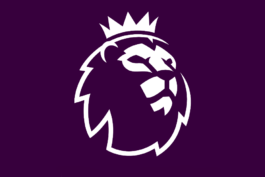 Over the past several years, The Football Association Premier League has been working hard to combat the availability of illegal match streams broadcast over the Internet.
Pirate IPTV services, web-based streaming sites, and a smörgåsbord of infringing apps all create issues for the world's most famous football league. From a practical standpoint, it's impossible to shut them all down. Instead, the Premier League employs a strategy to make it appear they've been shut down in the hope it will achieve a similar result.
Working closely with UK-based anti-piracy company Friend MTS, the Premier League uses a number of interesting techniques to detect where pirate streams are coming from and then passes this data to internet service providers so they can implement blocking.
Given the interference in ISP subscriber communications, this cannot be done on a whim so Premier League obtains legal authority first. In the case of Ireland, the process is dealt with at the Commercial Court (part of the High Court) and this week the Premier League was granted permission to block illegal streams during the 2022/23 season.
Injunction Extension Awarded Under Copyright Act 2000
The blocking injunction for the forthcoming season targets Eircom/eir, Virgin Media, Sky Ireland/Sky Subscriber Services and Vodafone. It's an extension of an injunction first handed down in 2019 and over time has been tweaked to maximize blocking efficiency.
According to the Premier League, evidence provided by Sky shows that existing blocking measures are indeed an effective deterrent.
The Irish Times reports that Sky subscriber numbers (Sky has Premier League broadcasting rights) have increased since 2019 and while this isn't solely attributable to blocking, there has been an increase over the past three years.
Mr Justice Denis McDonald agreed that an extension to the injunction was justified so that the Premier League could continue to protect its rights during the forthcoming season.
Premier League's Three Years of Pressure in Ireland
After winning its first ISP blocking injunction at the High Court in London during 2017, a year later the Premier League sought to expand its program into Ireland.
In 2019, Ireland's Commercial Court gave the Premier League a green light to compel Eircom, Sky, Virgin and Vodafone to block pirate streams until June 30, 2020.
Just under a year later, Premier League won an extension to that injunction to tackle piracy during the 2020/21 season.
Following the now established pattern, in 2021 another year of blocking permission was granted, this time on an enhanced basis, using measures that given their secrecy are not available for public consumption.
Reports do not indicate that the current extension for 2022/23 grants the Premier League any additional powers but at least for the time being, the football league appears satisfied that the terms of the injunction meets its needs.