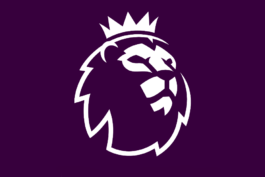 Blocking websites that facilitate access to pirate content has become a widespread anti-piracy tactic over the past decade.
Usually targeting sites that offer movies, TV shows and music, blocking is touted by copyright holders as an effective strategy to reduce illicit consumption.
Live Sports-Focused 'Dynamic Blocking'
Until relatively recently, however, live streams of sporting events have proven difficult to block but due to work by the English Premier League, it is now possible to deal with them using similar but more advanced techniques.
With the cooperation of Internet service providers, the Premier League's anti-piracy partners identify servers associated with unlicensed streams and notify these to ISPs around and during match time. These are then blocked so that subscribers of those ISPs cannot view the streams using regular means.
None of this can take place without legal authorization but thus far the High Court in the UK has been happy to grant orders giving the green light to this so-called 'dynamic' blocking.
Previous Blocking in Ireland and This Week's Renewal
Last year the Premier League sought to expand its blocking program to Ireland, eventually gaining permission from the Commerical Court to block until June 30, 2020. With that expiration date looming, the Premier League sought an extension to cover the remainder of the 2019/2020 season plus the 2020/21 season in its entirety.
During a virtual hearing at the Commercial Court on Monday, Justice David Barniville granted the authorization required by the Premier League. The extension came in time to cover the first match (a goalless affair between Aston Villa and Sheffield United) but whether any blocking took place remains unclear.
As per the original order, the extended injunction covers major ISPs Eircom, Sky, Virgin Media, and Vodafone. None of these providers opposed the blocking application which is unsurprising given their past cooperation and, of course, their broadcasting interests in respect of Premier League content delivered via Sky Sports, BT Sport, and Amazon Prime.
Who Will Be Affected By the Injunction Extension?
The aim of the extension handed down this week is to prevent football fans from using illicit IPTV services to watch Premier League matches without buying a legal subscription package. It also seeks to disrupt the availability of free streams online, which in many cases are sourced from 'pirate' IPTV providers.
These streams can be viewed in several ways, from dedicated set-top boxes, Kodi-type setups with appropriate add-ons, dedicated live-streaming apps, to the humble web browser. In the end, however, the consumption method makes little difference as the blocking seeks to prevent the underlying servers carrying the pirate streams from reaching the subscribers of the ISPs listed above.
When subscribers can't access matches, that has a knock-on effect, including dissatisfaction with their IPTV provider, for example. The Premier League hopes that its disruption methods will convince people to step away from unlicensed content consumption and towards subscriptions. In turn, this should help to undermine the illicit providers themselves.
That being said, this is a game of cat and mouse, with some IPTV providers able to game the Premier League's system to avoid blocking. When that can't be done, users can simply turn to VPNs which immediately circumvent all of the blocking measures put in place by their ISP.
A copy of last year's injunction, which has just been extended, can be found here (pdf)